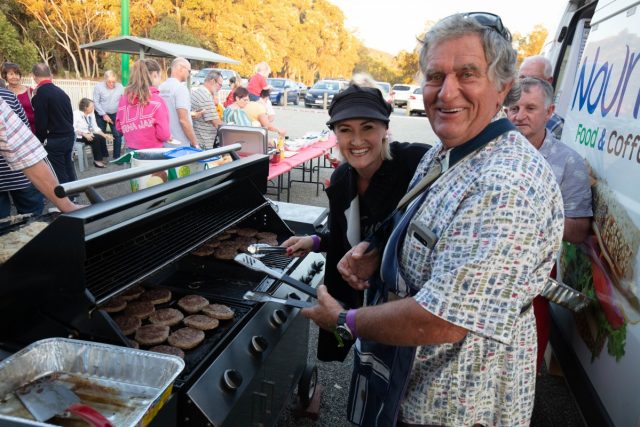 Plenty of fun and games last Friday night helped to raise a staggering amount of money for those affected by the fires at the holiday hot spot Kangaroo Island.
The Keysbrook Volunteer Bushfire Brigade and the Keysbrook Community Group joined forced to host the fundraising event, with all funds raised going directly to the Kangaroo Island Country Fire Service Group, which represent the Country Fire Services brigades on the island.
Keysbrook Volunteer Bushfire Brigade secretary and fire control officer Scott Hambley said the event attracted about 200 people who all dug deep to raise in excess of $37,000.
The event featured plenty to do for people of all ages including raffles, games and a special presentation from veterinarian Dr Garnett Hall, who treated many of the sick and injured wildlife on the island.
"Dr Hall spoke about the work he did attending injured animals, mainly koalas and also about how devastating the fires were to the people," Mr Hambley said.
"His presentation included many photographs and videos of the devastation and the Army Reservists at work."
Mr Hambley said among the other highlights was the humorous running race completed by five of the Keysbrook volunteer firefighters.
"The firefighters had to run to their firefighting gear, take off their normal clothes, get into their fi re gear including boots and helmet and then run to the fire unit to start the water pump," he said.
Attendees also had the opportunity to draw pictures and write messages of support for the people on the island and for each of the seven Country Fire Service brigades.
Photographs — Aaron Van Rongen.