Harrisdale Senior High School students are having a moment right now, with three spectacular wins in three distinctly different disciplines.
Two students scored a phenomenal result in the 2023 Australian Geography competition, achieving a result within the top one percent of the country for their year levels.
Year 8 student Mihin was placed in the top 0.2 percent of his cohort, and Year 9 student Jayden was ranked in the top 0.36% in Australia.
The Humanities and Social Sciences learning area provides the opportunity for all students in years 7 to 10 plus senior students studying Geography to enter the competition.
In addition to these outstanding results Harrisdale High also had 22 students across the four cohorts awarded a High Distinction and 33 students with Distinction.
"At Harrisdale we have had great success with this competition since 2018 and this year once again five percent of the students who participated achieved a distinction or above. All students who entered will receive a certificate and their participation is also celebrated," teacher Rosinda Seara said.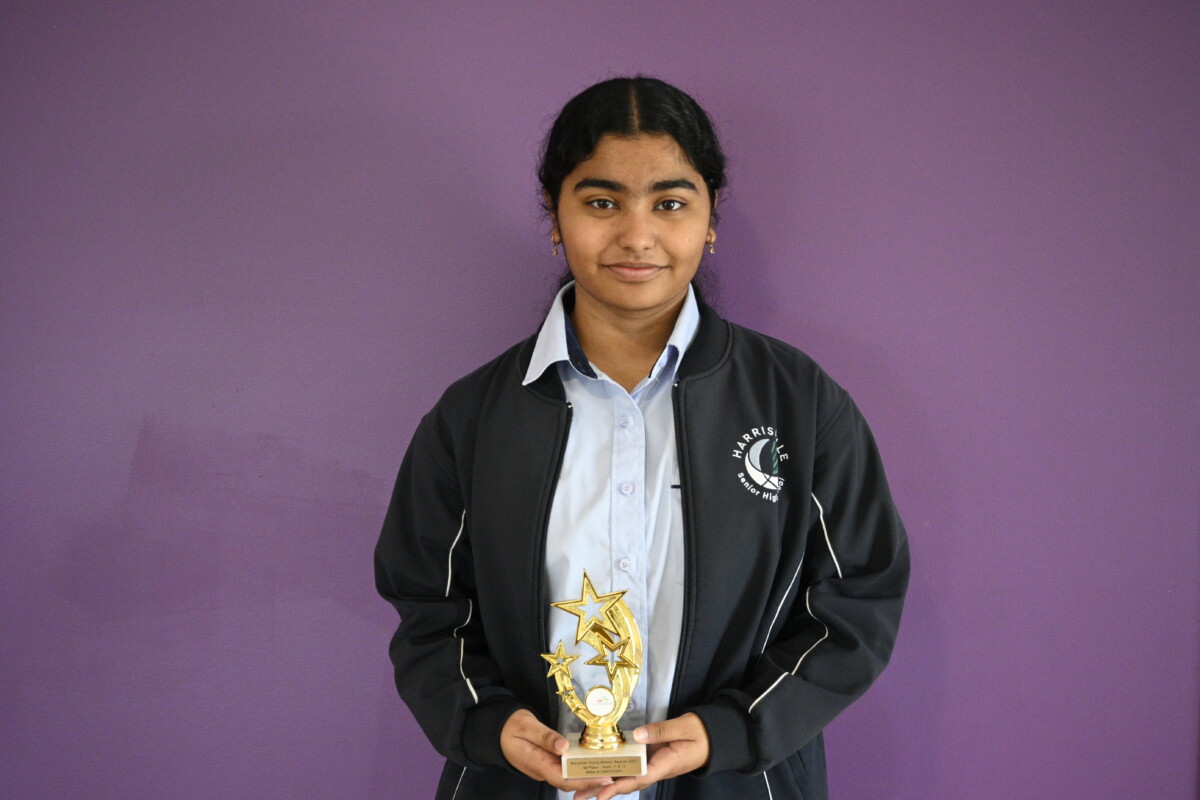 In unrelated but equally impressive news, Year 11 student Annlia Santhosh snagged first prize at the Armadale City Council's Young Writer's Awards on September 1.
Annlia's piece, 'A Blessing Called Life,' triumphed over fierce competition from students across Armadale City, earning her a trophy and $200 cash prize.
Lastly, but by no means leastly, Year 7 student Tatum Aw has recently returned from Melbourne a hero, after fighting his way to the top at the Brazilian Jiu-Jitsu Competition at the end of August.
Tatum was crowned 2023 champion in his junior division.