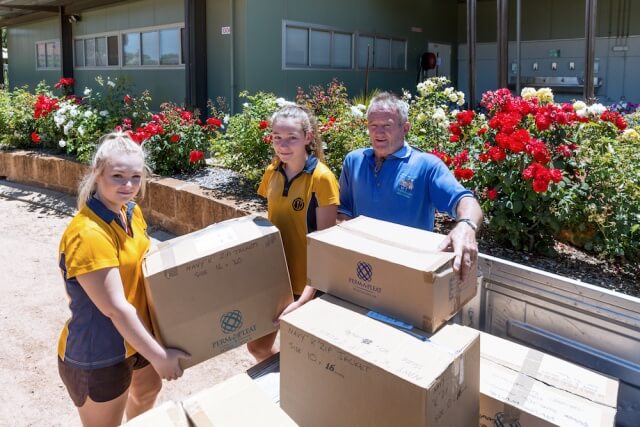 Hundreds of used Kelmscott Senior High School uniforms will get a second run after being donated to a remote school in Zambia.
The clothes are a donation from the uniform shop at Kelmscott.
The school has organised and donated a considerable amount of school uniforms to be sent to Ibenga High School.
With more than 800 students, they are eagerly awaiting the arrival by sea container.
It's the second time the school has donated uniforms to remote Africa.
Local hills coordinators John and Enid Easton were thrilled when many hundreds of uniform items were donated in 2014 from Kelmscott.
Judy Harding from school's uniform shop and agriculture program coordinator Norm Hammond assisted in the sorting, packaging and despatching of the uniforms.
Ms Harding said the uniforms helped give the school a sense of identity.
"It is very rewarding knowing that these clothing items are going to a worthwhile and needy school," she said.