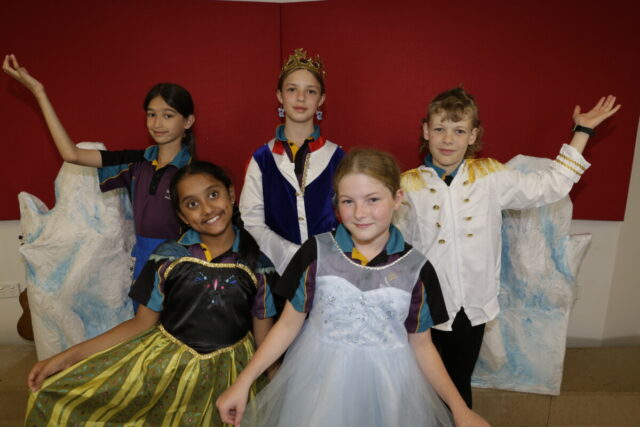 'It's funny how some distance makes everything seem small. And the fears that once controlled me can't get to me at all.'
With nervous butterflies fluttering around their bellies, and lines and stage cues racing through their heads, students from Woodland Grove Primary are ready to let it all go today as they present Frozen the musical.
Two casts featuring 100 students will wow audiences in back-to-back shows at the Byford Secondary College Performing Arts Centre.
Students from Years 4-6 were auditioned at the beginning of the year and those who were cast have been rehearsing every Monday morning and Thursday afternoon for the past two terms.
Year 3 students have also been given a chance to tread the boards as the dedicated chorus.
The school has garnered a strong following from past performances of The Aristocats and The Lion King – each show receiving rave reviews.
But director/producer/choreographer Sheela Sudhakaran said she was still overwhelmed by the level of demand for this year's musical offerings.
Tickets to Frozen sold out in a record 48-hour blitz.
"I'm very confident in the children. They are amazing," she said.
"They've brought their own personality to the roles and they've really done a great job at bringing the characters to life.
"The principal was astounded by their talents. Some students have really come out of their shells. The stage has revealed to us their true personalities."
For some, this will be their first time performing in front of a large audience. While for others, they're already old hands. But all were buzzing with excitement last week as they put polish to their performance.
"Nervous, but also ready", was the general catchphrase.
"I feel like this will be a really memorable experience in my life," said one young girl who will today be embodying an eternally optimistic snowman.
Chookas to cast and crew from all of us here at Examiner Newspapers.