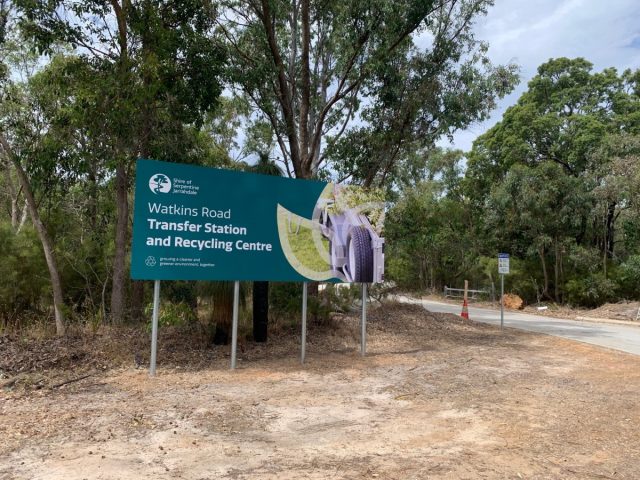 After a lot of begging from the community, the Shire of Serpentine Jarrahdale has granted approval to open the Watkins Road Waste Transfer and Recycling Station on Sunday.
The opening of the waste transfer station in Mundijong meant green waste and hard waste verge collection in the Shire of Serpentine Jarrahdale ceased.
Since the opening of the station community members have voiced concerns that the transfer station was only open three days a week and not on Sunday.
The Shire of Serpentine Jarrahdale finally secured a license to open the transfer station on Sunday.
This comes after months of noise assessments were carried out through Acoustic Consultants Australia, ensuring no excessive noise would affect nearby residents.
According to the shire, Sunday hours were always part of the plan for the station, but the facility needed to be full operational before assessments for noise pollution could occur.
Shire President Michelle Rich said that many residents would welcome the new opening hours.
"We know from our initial community consultation in our planning for the facility that 63 per cent of 574 respondents supported Sunday opening hours," she said.
"Since the opening of the Watkins Road Waste Transfer Station and Recycling Centre last November, we have been working through the required application process to operate the facility on Sundays."
Online members of the community are expressing their gratitude for the additional day, many explaining it was the only day in a week they could make the trip.
The shire has also introduced a free Trailer Hire Service.
Free and fee payable on demand waste collection services are also available to shire residents.