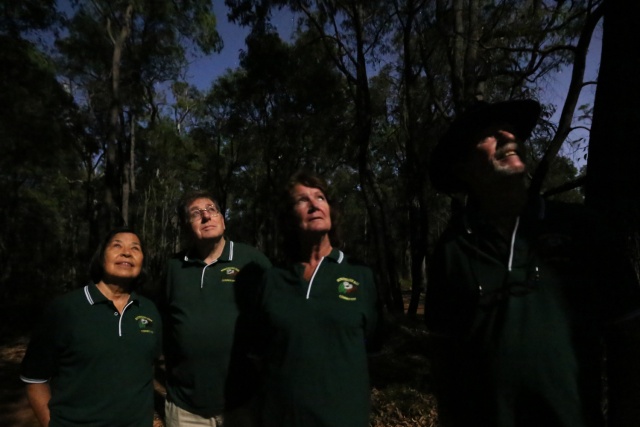 The community was invited to leave the bright lights of the city and digital devices for a night at the Stars Over Bungendore astronomy evening on February 17 from 7.30pm to 9.30pm.
Astronomy education services' Richard Tonello will start with a presentation and after he will train his telescopes on targets including the constellations of Orion, Southern Cross, Carina, Gemini and Taurus.
He will also shoe budding astrologists other cosmic features such as the Great Orion Nebula, the Jewel Box Cluster, the Wishing Well Cluster and the Tarantula Nebula.
Bungendore Park management committee member John Cartwright said they held the stargazing event every two years.
"The telescopes are from the observatory at Gin Gin and they're quite powerful," he said.
"Depending on what planets are in the sky they'll zoom and pick on a planet, two years ago it was Jupiter.
"They'll also see the very distant galaxies that are some 400 light years away. "It's just for people that are intrigued and they get the opportunity to gaze at the stars."
He said the event was suitable for adults and children alike and participants should meet at Southern Hills Christian College oval, on Admiral Road, Bedfordale, adjacent to Bungendore Park.
Should the weather prevent direct star gazing, an extended presentation would be provided.
A raffle will be held on the night for a family night tour on the evening of their choosing at Perth Observatory.
Cost is $5 for adults, $2 for children or $12 for a family.
Tea and coffee will be available but bookings are essential.
Text Mr Cartwright on 0418 111 664 to reserve your place.