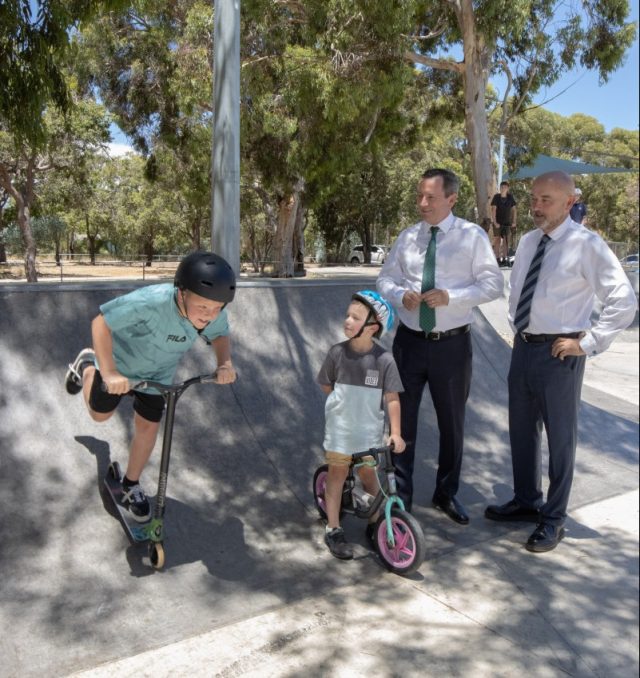 Local skaters are over the moon after an announcement by the premier.
Byford Skate Park will receive a makeover and extension if the McGowan government is re-elected this year during the State Elections.
The proposed works will cost $800,000 and will include an extension to the skate park, 3-on-3 basketball, parkour elements and shade and landscaping.
The McGowan government said this extension will help to prevent and alleviate conflict from various user groups.
"The Byford Youth Precinct is already very popular with young people and families and this $800,000 expansion will ensure the facility keeps pace with population growth," says Mr McGowan.
Mr Hugh Jones said encouraging young people to stay fit and healthy is important in the community.
"Facilities such as the Byford Skate Park are vital for growing communities and I am delighted that a re-elected McGowan Government will provide funding to ensure our younger residents have great facilities to help them stay fit and healthy into the future," says Mr Jones.
The Shire of Serpentine Jarrahdale will be in charge of undertaking the upgrades to the skate park, including the plan and layout.