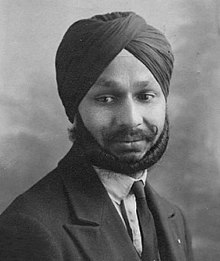 Community members are being welcomed to attend to this year's annual Sikh Heritage Trail event at Adenia Park in Riverton next week.
On March 7 members of the Sikh Association WA will be hosting one of their most awaited events of the year to commemorate a fallen soldier and their rich history across the country.
Members who attend will be asked to remember pilot Manmohan Singh who was shot down by Japanese Zero aircraft in Broome during World War II.
It is also an opportunity for people to find out more about the rich history of the Sikh community and for those interested in joining or volunteering with events.
Amusement rides, bouncy castles and live performances from the WA Sikh Band will only be some of the highlights of this year's event.
Also a Sikh explanatory exhibition will be on display, along with six Sikh traditional games to entertain attendees.
More than 500 people are expected to attend and Sikh Association WA member Tarun P Singh said he wants history to stay alive.
"History should be securely handed to the next generation, because it simply shouldn't be forgotten," he said.
From 9am to 11am the Silk Heritage Trail event will be taking place at Adenia Park, Riverton.
For more information call Balbir Singh on 0407 989 163 or email president@ sikhwa.org.au.