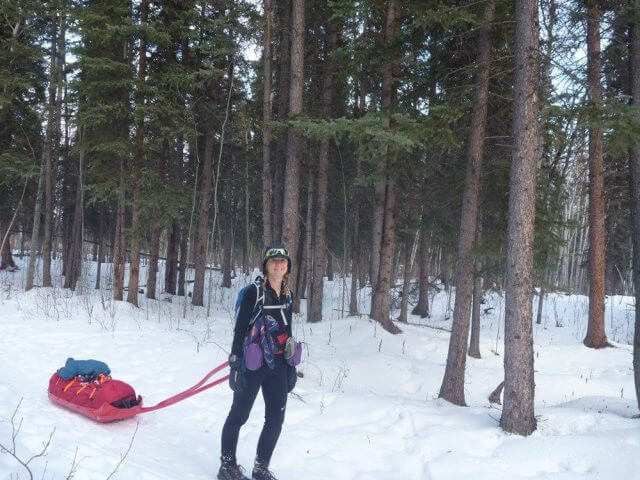 Hot, dry Perth might be a long way from the snow capped hills of Canada but that hasn't stopped Bernadette Benson from attempting the ultimate 482-kilometre race.
The Kelmscott resident and endurance athlete set her sights on one of the biggest challenges on the planet, the Yukon Arctic Ultra, considered the world's coldest and toughest event for runners held in Whitehorse, Canada.
The 46-year-old, who was named 2014 Female Ultra Runner of the Year, began the event early Friday morning with the intention of finishing by February 12.
Only four women have ever completed the 482-kilometre run, which started in 2003, and Ms Benson hoped to become the fifth.
"I'm always just looking for different challenges, I'm not one to do the same race over and over again," she said.
"With the Yukon I am drawn to the solitude, the beauty and the fact that it's a continuous race.
"Fatigue, cold management and hydration come into play far more in an event in such an extreme climate and for such a long duration.
"One mistake and it's game over."
Ms Benson's training consisted of pulling various types of 'pulks' along trails and gravel roads in the Perth hills and in the sand from Trigg to Cottesloe beaches.
Over two 12-hour days in temperatures over 35 degrees she pulled from Mount Helena to Northam and back.
But in Canada, temperatures can fall to -27 degrees so Ms Benson has had to learn to pull the pulk with up to 30 kilograms of gear, including a winter sleeping bag, a stove and gas, a saw, waterproof matches and 48-hours worth of food.
During the race athletes will pass a daily checkpoint and get boiling water and a meal.
Otherwise they are self-sufficient.
Ms Benson said she had started 'focused' training for the event in mid-October last year.
"It's an accumulation of training over years to get the musculoskeletal adaptations to go longer distances," she said.
"My peak training was late December when I was spending about 30 hours per week between hikes whilst pulling, trail running and gym work.
"I had several almost overwhelming feelings of trepidation recently, wondering whether I'd finally bitten off more than I could chew with a race goal.
"I had to learn about pulk pulling techniques, bivies versus tents in snow and cold, ways to not get frostbite and how to avoid sweating to prevent a chill.
"My last big moment of fear occurred in Canada when I drove myself to the airport for that last flight to the Yukon but the moment I spotted Whitehorse as we came in to land, my fear level dropped markedly.
"Though it's still an event to take very seriously I suddenly felt at peace with it all. Odd to say but almost like I was coming home. I'm glad to finally be here."
Track Ms Benson's progress by visiting arcticultra.de/en/.
As of February 8 Ms Benson had already travelled 305-kilometres and was in third place.