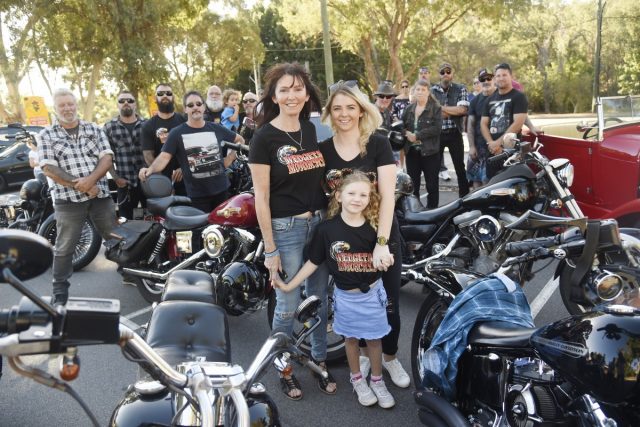 The fifth Annual Ride for Multiple Myeloma is going ahead this year despite the Rule family having to cancel the event last year due to COVID-19.
This year the ride will be held on Sunday April 11, beginning at the Narrogin Inn, and concluding at the King Road Brewing Company to raise money for the Leukaemia Foundation WA.
When Jason "Jiver" Rule tragically passed in 2015 after a battle with a rare form of Leukaemia called Multiple Myeloma, the Rule family begun to hold annual fundraisers to raise awareness on the anniversary of his passing.
When initially diagnosed, Jason was given three months to live but miraculously lived more than five years after his diagnosis, being able to walk his daughters down the aisle and welcome his first grandchild.
Riders and drivers partaking in the event pay a donation to participate as well as buy raffle tickets.
The event is family friendly with kids entertainment, prizes and games.
Participants can partake in the ride or they can meet the riders at the King Road Brewing Company after the conclusion of the convoy ride.
Jason's daughter Jasmin said the family works very closely with the Leukemia Foundation of WA.
"Every cent raised from this is then directly donated to the Leukemia Foundation of WA to assist them in the vital research and development of treatments for rare cancers," said Jasmin.
"We work very closely with the foundation who also attend and help run our events."
For more information about the ride or to donate visit https://fundraise.leukaemia.org.au/fundraisers/Rideformutiplemyeloma/ride-for-multiple-myeloma.