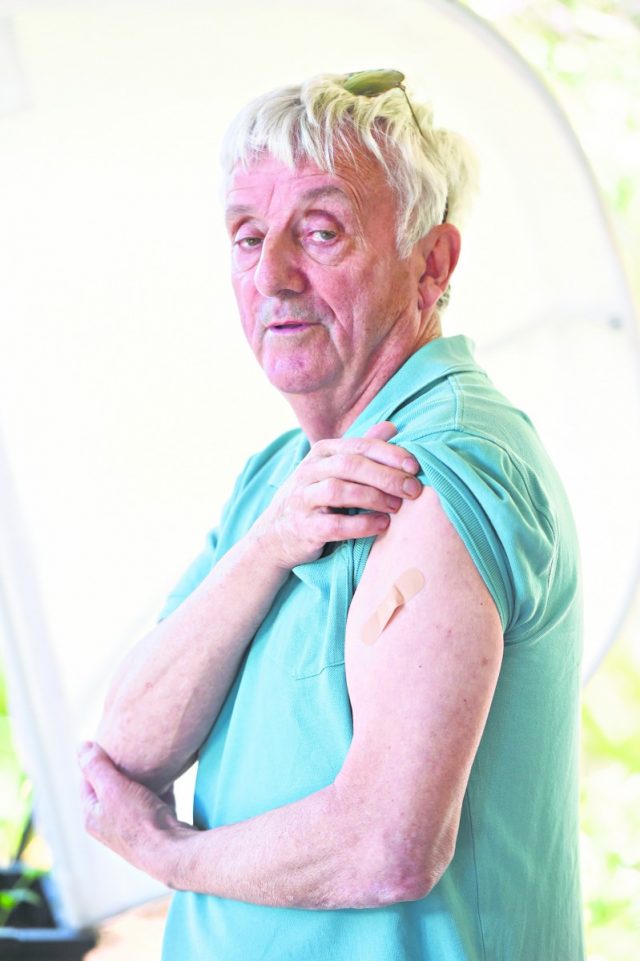 As citizens are asked to 'Roll up for WA', the City of Canning is staying mum about whether candidates in its upcoming election have received the jab, leaving one local campaigner fuming.
East Cannington grandfather and asbestos campaigner, Des Bowers, became concerned when he discovered that information about the vaccination status of candidates in the upcoming City of Canning council elections was not available on any of the council websites or brochures.
The elections will take place on October 16 and Mr Bowers has emailed the council with his concerns after attending a meeting with candidates at a local primary school.
"I didn't feel like it was the thing to say around a lot of people," he said.
"They said it's a private matter for the individuals, it's nothing to do with me," he said of the council's response to his query.
"Well, if I'm voting for someone and if I'm going to go into a meeting with them, we need to know they're healthy and not germ-carrying," he said.
An August report by the Melbourne Institute shows around 20 percent of adults in Australia are hesitant to get the vaccine.
Mr Bowers said he doesn't want to argue with people over their personal beliefs, but whether or not councillors have been vaccinated against coronavirus was in the public interest.
"It's their choice, but working for the council, working in the public area, they walk into the shops at lunchtime, they're mixing with the residents… I definitely want to know if they're vaccinated or not."
Mr Bowers said the information should be made available to residents through the media, at polling booths and in election-related leaflets and brochures.
"People should be able to see that before they vote, the councillors should have that on their cards – 'vaccinated' or 'against it' – whatever way."
"I'm not telling them to get vaccinated, but if they don't want to get vaccinated, get another job away from the public," he said.
"We should be given notice.  If they're not going to get vaccinated that's their choice but they should be looking for another job away from the council."
"I've done the right thing, my family's done the right thing.  Most people I know have done the right thing and got vaccinated.  It's not a game, it's life or death."
The City of Canning told The Examiner they are not in a position to provide a formal comment on the matter.