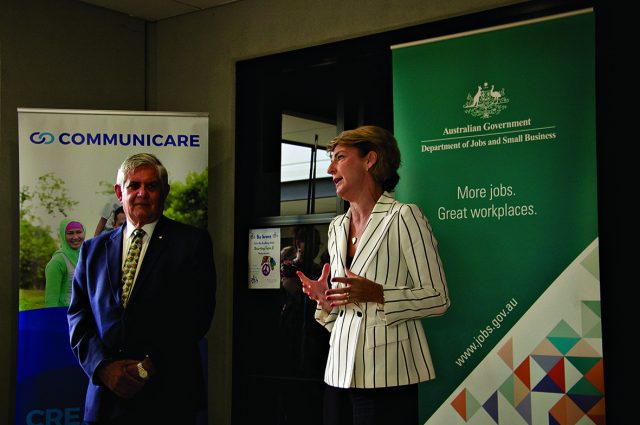 Parents looking to head back into the daily grind will be given a helping hand to identify their strengths and be connected to local services, thanks to a Federal government program.
ParentsNext is a pre-employment program that helps parents of young children plan and prepare for employment before their youngest child starts school.
Minister for jobs and innovation senator Michaelia Cash and Federal member for Hasluck Ken Wyatt announced the program's $263 million expansion at Communicare Academy in Kenwick last week, as the academy will soon be one of 57 organisations to deliver the program nationwide.
Mr Wyatt said the program would be delivered in a targeted and intensive stream for particularly disadvantaged parents.
"Hasluck is one of 30 locations nationwide earmarked for the intensive stream to provide additional opportunities for local First Nations parents and the parents of families under significant financial pressure," he said.
"In Hasluck, Communicare will deliver early intervention assistance, starting with a participation plan to help parents develop practical pathways into work."
Intensive stream participants would be given access to a range of support including a participation fund, wage subsidies, mentoring and relocation assistance, while targeted stream participants would receive help with goal setting and be connected to referral and information services.
Mr Wyatt said the program was estimated to help more than 450 people in Hasluck, with about 96 per cent of participants expected to be women.
"This program will enable them to put their best foot forward and to step out of what is often a challenging cycle of unemployment," he said.
ParentsNext has been operating across 10 locations nationwide since 2016.