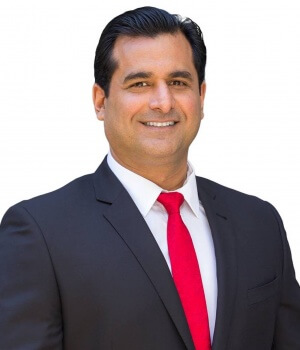 Success post office owner and Labor candidate for Jandakot Yaz Mubarakai says red tape is deterring and delaying potential small businesses and he hopes to make changes in the area.
Mr Mubarakai moved to Australia 20 years ago to do his masters in international business.
Eleven years ago he purchased the Success post office and also purchased an Indian restaurant.
He said things could be made for small businesses to get set up.
"There are a lot of delays and procrastination to allow small businesses and entrepreneurs to actually go out there and do what they've got to do with passion," he said.
"That passion is deterred by bureaucratic steps and lack of structure around the departments that we have to go through to comply and initiate a business venture.
"There's a bureaucratic system of trying to get permits or apply for a liquor licence or apply to council for building permits.
"Things could be made easier and fast tracked thorough online processes or restructured procedures.
"I guess that would help WA grow at a fast pace."
Mr Mubarakai said as a small business owner himself he supported penalty rates and said anyone wanting to own their own business would be aware of them before setting up.
He said he would also like to see a youth centre in the growing areas of Harrisdale and Piara Waters.
"I would love to actually see a youth centre built there," he said.
"A lot of residents have said they don't have a common place where the kids can actually hang out like a skate park or youth centre.
"Anywhere where the kids can find and interact with each other."
He said Labor's plans for the 24 hour police stations in Cockburn and Armadale were also huge boosts for both cities and the Thornlie to Cockburn line would greatly benefit residents in Canning Vale and surrounding suburbs.