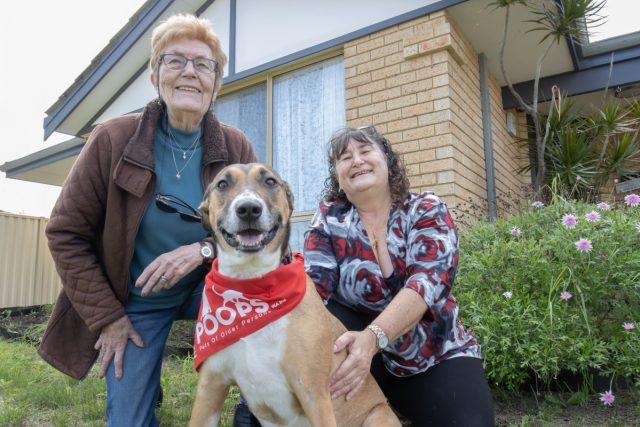 The organisation Pets of Older Persons (POOPS) are looking for volunteers in Armadale to help older people in the area care for their pets.
Volunteers for POOPS help in any way they can, as many elderly people are physically unable to tend to their pets needs or unable to drive to take their pet to the vet or groomers.
Activities that POOPS volunteers commonly help with include dog walking, animal feeding and transport.
Volunteers are encouraged to set up regular walks with the view of long term support but are under no obligation to commit to more weekly walks than they are reasonably able to maintain.
Elderly clients sometimes go to hospital for short stays and the pet may not need to leave their home to be boarded, but instead POOPS organises volunteers in the area to feed the animals in the homes.
There are two dogs in the Armadale area needing volunteers, Fifi is a German Shepherd who is quite strong, pulls on the lead and doesn't like other dogs.
The other dog is Coby, a staffy who has just been adopted and whilst he is friendly with other dogs, he has had no training.
This is why POOPS is looking for volunteers who have the patience, and ideally experience, in dealing with these issues and also people who understand that it will take a bit of time before they are able to comfortably take them for walks like other dogs.
"A lot of people think older people have small dogs that are quite obedient but often we seem to have bigger dogs that are a little bit more boisterous that need people with a bit more experience," she said.
"We do have smaller dogs but at the moment we have quite a few stronger dogs."
POOPS are hoping they can work with some new volunteers so that they can help their clients with these particular dogs.
Clients will get to see their dogs get taken for walks too, which will be extremely rewarding.
For more information on how to volunteer with the Armadale POOPS visit armadale.south@poopswa.org.au.