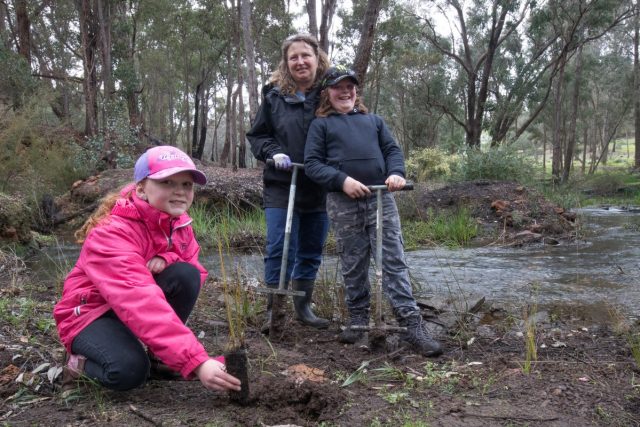 Residents are being encouraged to head along to the next Landcare SJ planting session early next month.
The R U OK? planting day at Gooralong Brook in Jarrahdale will be held on September 12 from 9am to 11.30am.
Landcare SJ chief executive Francis Smit said the concept of the event is about starting conversations, asking, listening and encouraging action.
'Links to nature and improved mental health are well documented and this site has such rich natural beauty," he said.
"The vegetation is a mix of both native and exotic plant species with Jarrah forest across the stream on the other side of the gully."
Mr Smit said the group aims to plant 2000 sedges in the riparian zone to protect the river banks, provide faunal habitat and filter nutrients from the stream.
"With lots of helpers we should be able to plant in an hour or so and then the real work gets done over a cuppa and delicious morning tea from the Jarrahdale Heritage Society."
All are welcome to attend.
Parking is located behind the Historic Post Office Museum on Jarrahdale Road.
For more information call Landcare SJ on 9526 0012, email info@landcaresj.com.au or visit the group's Facebook page.