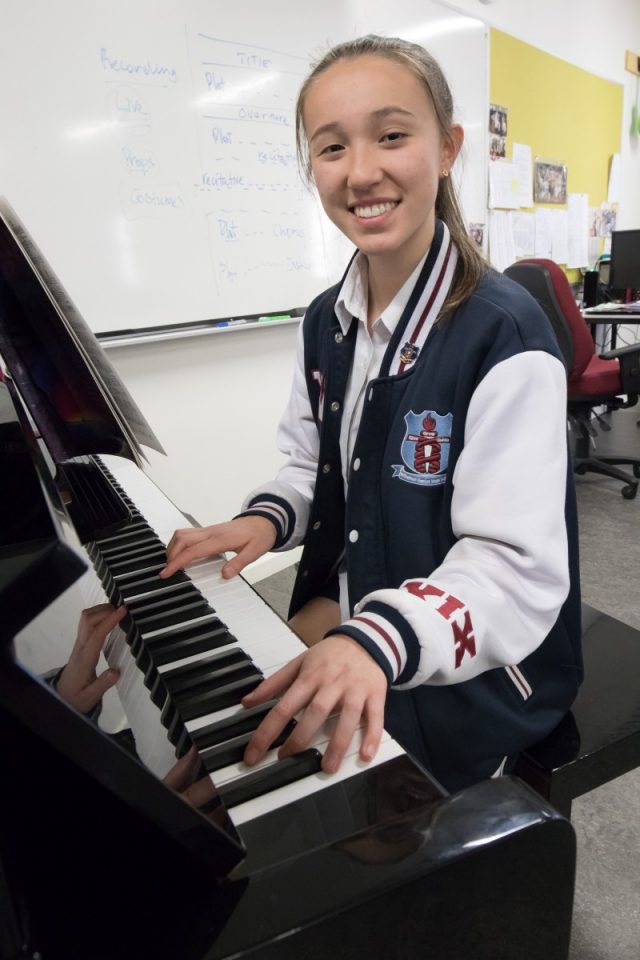 A young and skilled local student has taken out a gold award at the 60th Duke of Edinburgh's International Award.
The awards emphasise individual skill, health, community service and sense of adventure.
From the 775,000 young people in Australia who participated in the awards, a Willetton Senior High School student took a gold medal home.
Year 12 Willetton student Bianca Stevenson was given an award an a certificate for her skills in piano and her physical recreation activity in ballet.
" I am very proud myself and glad that I chose to participate," she said.
"The time and effort I have put in has definitely paid off and I think working to achieve this award has been a very rewarding and valuable experience."
She was told about the awards by Duke of Edinburgh coordinator Judy Gauci and encouraged by her father who received his hold award when he was in high school.
She started learning piano when she was seven years old and hasn't stopped ever since.
"While piano has required a lot of dedication and time it has taught me to be diligent and to persevere," she said.
" It's a skill which I think will be useful in my future."
For the physical recreation section Bianca decided on ballet, which has been one of her hobbies since she was only four years old.
The talented student knows what she wants and she is hoping to move to Victoria to do vision science and become an optometrist.
"I think the Duke of Edinburgh's award will open many doors to aid me in my future endeavours," she said.
That was not the only thing that Willetton SHS had to celebrate as Duke of Edinburgh coordinator Judy Gauci was also presented with a long service medal recognising her 10 years as an award leader.
" Acknowledgment of my involvement has encouraged me to take stock of the hundreds of students who have had the opportunity to achieve a Duke of Edinburgh Award while they are students at Willetton SHS," she said
" Bianca was actually a very independent and self-motivated award participants who set her goals and worked toward them with diligence and enthusiasm."