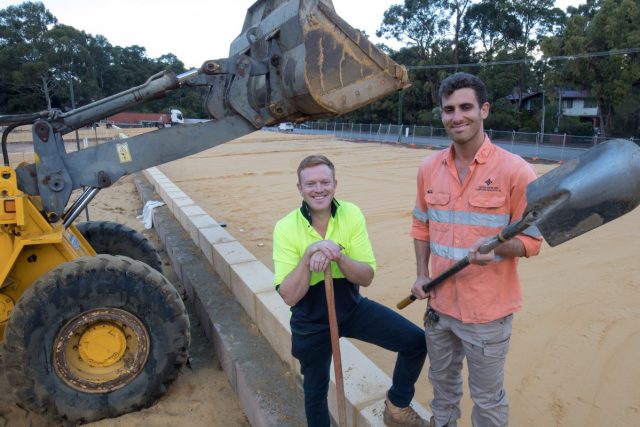 An IT expert, a commodities trader and a school teacher have swapped their everyday roles for steel capped boots and shovels to deliver a first for a local community. 
Roleystone's first dedicated over 55s village Robin Glades has been a long time coming and wouldn't be where it is today without the efforts of determined community members Pat Hart, Geoff Chandler, Kelvin Oliver and Chris Bloomer. 
The former Roleystone primary school site was rezoned in 2012 from public purpose-primary school to residential-restricted use after the group campaigned for the need of an independent living village.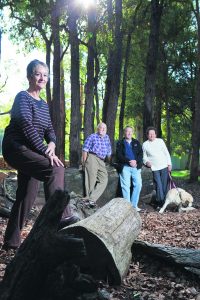 Community stalwart Pat Hart said the journey started in November 2005 when Dale Cottages raised the need for seniors' accommodation in Roleystone. 
"In February 2009 I convened the setting up of Roleystone Karragullen Seniors Housing Committee to pursue seniors housing on the school site," she said. 
"In June 2010 we undertook a comprehensive survey of Roleystone-Karragullen residents from over 45 to over 89 and 209 residents responded with 60 indicating the need to downsize and 84 interested in a seniors village. 
"We then approached council with the results after further detailed investigations initiated the site for rezoning seniors housing." 
After the land was successfully rezoned in 2012, the group then had to wait patiently for a buyer to come along in order to make their dreams become a reality.
The Robin Road site was bought by family-owned and run business Abbie Holdings in May 2015. 
Project manager Alex Maguire said the company had to jump a number of hurdles to get to where they are today. 
"The first step was enlisting consultants to assess and report on various areas of consideration all the while continuing our close consultation with the community," he said. 
"From there we produced engineering plans for the civil works, electrical work, water, sewage and storm water management as well as environmental and fire risk management plans. 
"The next step was obtaining all the necessary approvals for the civil works from the City of Armadale, the WA Planning Commission, Western Power, Department of Fire and Emergency Services and the Water Corporation. 
"After the demolition of the old school buildings we engaged the workforce and equipment, needed to get to where the site currently stands, which is with eight lots ready for sale." 
The development will be completed in two stages and will include 27 survey-strata homes and 17 single-level homes, most of which will fit within the footprint of the old school buildings. 
For more information about the development visit the website or email info@robinglades.com.au.