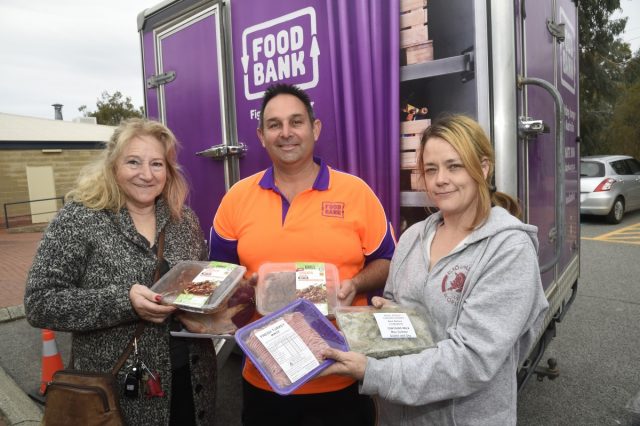 Dry, frozen and fresh food hampers are now available for families and individuals in need throughout Armadale and Camillo. 
Foodbank WA has launched its new mobile service to provide emergency food assistance to many of the most vulnerable in communities throughout the Perth metropolitan area. 
Branch manager Hamish Dobie said the organisation decided to set up weekly visits to Armadale Arena and the Harold King Community Centre in Camillo as they were recognised as areas of high need. 
"Feedback received from individuals and charities so far indicates that our mobile service is highly valued as we are providing food for the people that are really struggling and might not otherwise be able to afford the transport to access our distribution centre of other services," he said. 
"Our model relies on rescued and surplus food donations from the food and grocery industry however in recent years we have needed to purchase everyday food essentials that are in demand all year to meet the growing need." 
Mr Dobie said the services at both Armadale and Camillo attract roughly 50 people each week but residents needed to receive a referral from a local charity to access the service. 
"By working in partnership with local charities that are already operating in the area we can be sure that we are reaching those that really need help putting food on the table for themselves and their children," he said. 
The mobile Foodbank operates on Thursdays from 10.30am to 11.45am at the Harold King Community Centre and 12pm to 12.30pm at Armadale Arena. 
The service is also available in Fremantle and Midland. 
For more information visit the Foodbank website or call 9258 9277.