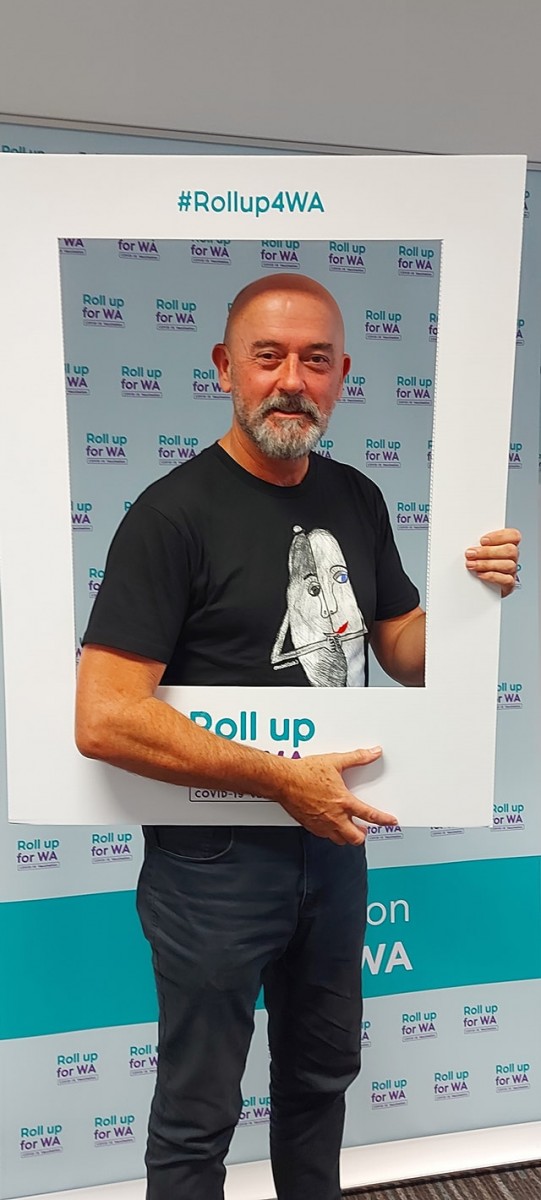 Western Australians over 30 have the chance to receive their COVID-19 vaccine, thanks to the next step in the Roll Up for WA campaign.
On Tuesday, Premier Mark McGowan announced the next group to receive the vaccine would be people over 30, only at State-run clinics.
These clinics include Claremont, Kwinana, Redcliffe, Joondalup and Bunbury.
According to Premier Mark McGowan anyone who receives the vaccine between 30 and 49 will be given the Pfizer vaccine opposed to the AstraZeneca, which is given to people over 50.
"With more doses now becoming available, Western Australia can get on with it and get vaccinated," he said.
"We've opened up the COVID-19 vaccination rollout to a broader group of people in an effort to build momentum and get more people vaccinated.
"WA's expanded rollout is in accordance with the advice from health experts to provide the Pfizer vaccine to everyone aged 30 to 49 and the AstraZeneca vaccine for people 50 years and older."
The new announcement only applies to the State-run vaccine rollout and is applicable from Thursday June 10.
This is a step further than the National Cabinet's decision to expand the vaccine rollout to people aged 40 and over.
"The expanded rollout will mean state-run clinics will be extra busy, but I ask people to be patient while we ramp up our clinics," Mr McGowan said.
Amongst the next phase of the rollout in WA is the opening of the first regional community vaccination clinic in Bunbury, which will offer both vaccinations.
From Monday, June 14 the Pfizer vaccine will be offered seven days a week and the Astra Zeneca will only be offered Mondays through to Wednesdays.
By the end of the month more than 30,000 vaccination appointments will be made available each week at the four state-run clinics in the metropolitan area.
Bookings must be made to receive the vaccine through rollup.wa.gov.au.
All Aboriginal and Torres Strait Islander people aged 16 and over are now eligible and appointments are still available for people in the Phase 1A and 1B cohorts including people who work in disability and aged care, and younger adults with a specified medical condition.
Everyone eligible is encouraged to visit https://rollup.wa.gov.au or to phone and book through 13 COVID on 13 268 43.
Minister for Health Roger Cook said this is a great opportunity for a new cohort to be vaccinated against the COVID-19 virus.
"We'd like to see everyone vaccinated so we can protect our wonderful lifestyle in WA," he said.
"I encourage all adults in Western Australia to roll up for WA and get vaccinated as soon as possible."
Members of Parliament across WA are committed to encouraging their residents to get the vaccine, with Member for Darling Range Hugh Jones receiving his vaccine recently.
For more information on COVID-19 visit https://www.wa.gov.au/government/covid-19-coronavirus.