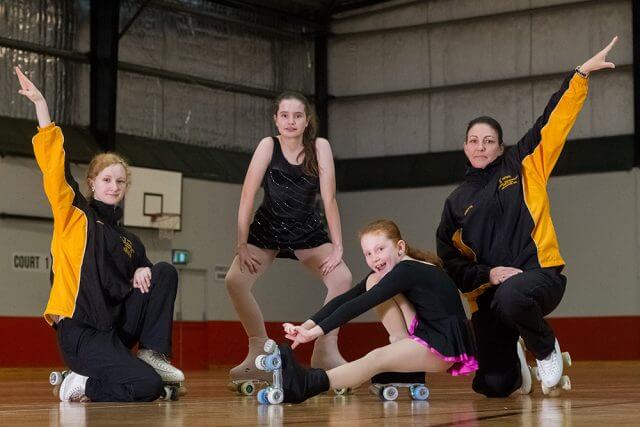 A group of Armadale rollerskaters are representing WA in Melbourne this week at the 2016 Rollerskating Nationals.
Armadale Redbacks Rollerskating Club members Mary and her mother Liz Rutherford, Tayah and Suzette Cousins and Lucy Keown will represent WA in various events.
Mary is WA's current champion junior international skater for both figure skating and freeskating and is competing in both events at nationals hoping to get selected to compete in her first worlds.
Lucy is celebrating her 11th birthday at her first nationals representing WA in primary solo dance, set dance steps to a waltz and a blues.
She will also compete in the primary creative solo dance, a specially choreographed routine to music from The Jungle Book.
This will be Ms Rutherford's fifth nationals.
She has recently represented Australia in master advances figure skating at Oceanias.
She said this year she will compete in advanced masters figures skating and will have her first crack at master dance.
"This will be my first year attempting dance, I train six days a week in the lead up to nationals training mostly on the Armadale floor and at the Morley Rollerdrome," she said.
Ms Rutherford said the club was calling for new members.
Learn to skate classes are held at the Armadale Arena, Townley Street, Armadale from 10am to 11am every Saturday.
Skates are available and the first lesson is free. Call Ms Rutherford on 0412 657 460.