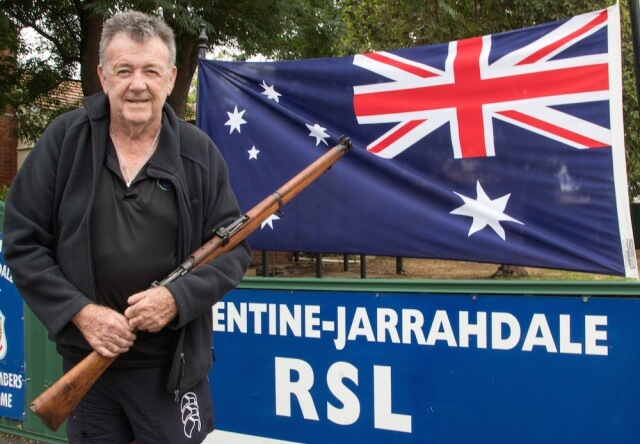 Serpentine Jarrahdale RSL president Ric Giblett was honoured last week on Australia Day for his services to veterans and their families.
Mr Giblett was one of the 900 recipients in the country to be awarded the Medal of the Order of Australia and said although it was an honour he did not join the army to win medals.
"You don't get into this for the awards," he said.
"I'm deeply honoured and it is good to be recognised for the work you do but awards aren't part of the deal when you join."
A Vietnam War veteran Mr Giblett served in the armed forces for 15 years and was in the Special Air Service Regiment.
He said the military was a good start to life.
"It taught me a number of life skills," he said.
"It taught me how to work under pressure, how to get along with all kinds of people especially since we were all living in such close proximity and it taught me how to handle stress.
"Being in the army also allowed me to travel quite a bit."
Mr Giblett started working at the Byford RSL in 2005 but his advocacy work dates back to 1996.
He is a Pension and Advocacy Officer with the WA Branch of the Vietnam Veterans Foundation and with the SAS Association in Campbell Barracks, Swanbourne.
He is also a member of the Veterans Affairs Committee.
Mr Giblett said throughout the years he had come into contact with servicemen from all three branches of service – the army, air force and navy.
"I am very passionate about helping returning servicemen," he said.
"The suicide rate amongst returning servicemen is concerning and I will keep working to help as many as I can."