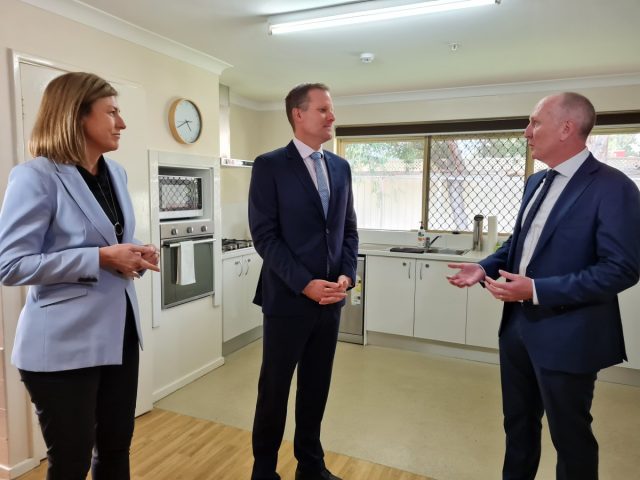 The State Government has officially unveiled a new interim eight-bed youth mental health and alcohol and other drug homelessness service in Perth's south-east.
Located in Queens Park, the service will utilise existing facilities to provide transitional supported accommodation for young people aged 16 to 24.
The service is due to open later in the year, with Richmond Wellbeing in-charge of running it.
Cannington MLA Bill Johnston said the service would greatly benefit the Queens Park community and the Perth metropolitan area.
"Our government is committed to providing mental health services in the community, so that local people can find appropriate care closer to where they live, and nearer to their families and support networks," he said.
"It is fantastic to see the Youth Homelessness Facility to be opened soon to support the community.
"Young people have been some of the hardest hit over this pandemic and a facility like this will go a long way to supporting them."
The government has also announced plans for a new permanent purpose-built 16-bed facility, due for completion in 2024.
As part of the upcoming 2021/22 State Budget, the government is expected to deliver a new $129.9 million package for youth mental health initiatives.
This includes an additional $7.9 million for child and adolescent community outpatient services.
The package will also create an additional 99 employment opportunities for child and adolescent mental health service workers across WA.
"The McGowan Government is delivering on its commitments to better support people with mental health, alcohol and other drug issues across the state," Mental Health Minister Stephen Dawson said.
"Our priority is to improve services and supports to help young people and their families to get the help they need and deserve.
"The new service in Queens Park will help to address gaps in services for young Western Australians by providing immediate and short-term improvements while we plan and deliver on the longer-term transformation required for a modern, efficient mental health system."