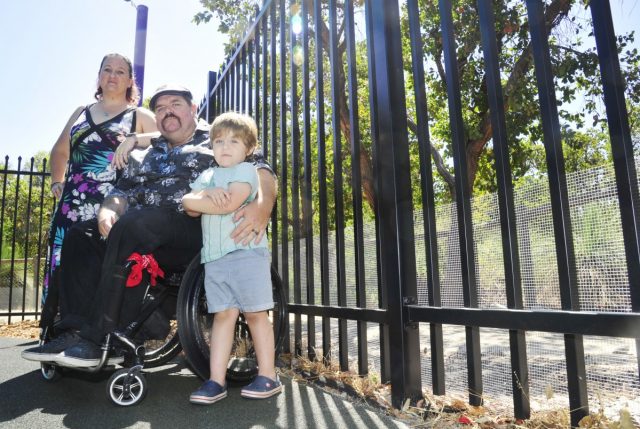 A new fence surrounding a local family centre has been designed to not only protect the staff and children from unwanted guests but also snakes and other reptiles that visit from nearby bushland.
Armadale Community Family Centre received a federal grant of more than $13,000, which enabled them to install a new fence around its Seville Grove site.
Project officer Freya Whitton said the previous fence was roughly 30 years old and was in need of repair and wasn't up to current standards.
"The centre had regular occurrences of people either jumping the fence or cutting it to get into the centre grounds," she said.
"The sheds that we have in our outdoor area were being broken into quite often and things were either being stolen out of them and/or damaged.
"The playground equipment was being damaged and the grounds were left in a mess, while the sandpits were being misused and unsavoury rubbish was being left behind."
Ms Whitton said the new fence gives the centre's users peace of mind that the children will be safe and secure in the outdoor area and that regular visits from reptiles will be a thing of the past.
"They do cause a safety hazard as when they bite they do not let go and therefore could cause quite a bit of damage to a young child," she said.
"They tended to hide under the slide area and any shady spot they could find which is where the children liked to play."
Federal Member for Burt Matt Keogh said he was aware of the break ins and other security issues at the centre and was glad the grant could alleviate these issues.