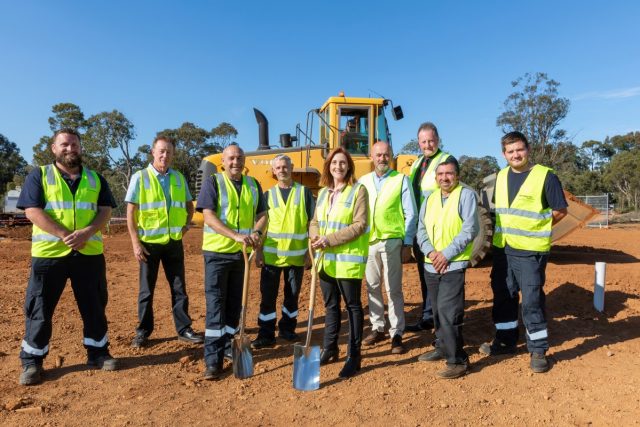 Construction has officially begun on the new $1.7million Bedfordale Fire Station on Admiral Road, designed to better facilitate the brigade's growing membership base.
Prominent members of the Bedfordale Bushfire Brigade joined City of Armadale councillors last Tuesday to turn the first sod, marking the start of several months of construction works.
The new facility, designed and constructed by Forrestdale company Alita Constructions, will provide purpose-built change rooms and modern training facilities for the brigade's 70 plus volunteers.
The station is expected to be operational by early next year.
The move comes just weeks after the council agreed to cover the project's $248,000 funding shortfall using proceeds from the city's sold freehold land parcels.
The project had been left in limbo after the state's Department of Fire and Emergency Services rejected the city's funding application after identifying higher priorities across the state.
The tender for the design and construction of the new fire station was awarded earlier this year, with the second portion of the contract dependant on the city securing grant funding.
Having celebrated its 60th anniversary this year, mayor Ruth Butterfield said the brigade had been an important part of the community for more than half a century and that the city couldn't wait to see works on the new building underway.