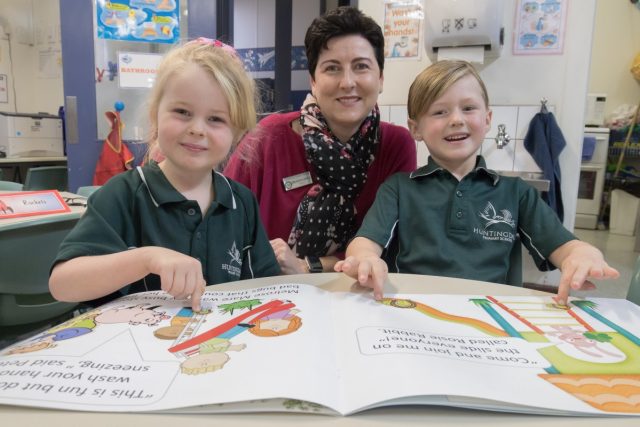 The Amanda Young Foundation's annual meningococcal awareness program is getting bigger and its new book is set to deliver an important message to young children.
Melrose Mare at the Picnic book is based on good bugs, bad bugs and the importance of washing hands, covering mouths when coughing and avoiding sharing food that has been in someone else's mouth.
Meningococcal disease is a rare yet deadly bacterial infection that spreads through respiratory droplets.
According to Amanda Young Foundation founder Barry Young this year's centre participation is vastly increasing.
"Initially we had 170 centres taking part in the program and this has grown to 640 state-wide this year," he said.
Because of this he believed there now is a far better understanding of the swift and lethal nature of the disease.
"We would be much happier if the take up rate for the free vaccine was much higher," he said.
"We encourage parents to be aware, be alert and be assertive, because prevention is a much better option than cure."
Locally there are 50 centres participating between Thornlie and Byford.
Huntingdale Primary is among one of the many schools involved in the program.
Principal Edd Black said the meningococcal awareness program is an important reminder for parents who weren't familiar with the disease.
"The message is so critical people need to know about it and react very fast," he said.
"It's an ongoing program that could potentially save children's lives."
The school also participated in a promotion program with Gosnells Library to encourage children to read the Melrose Mare at the Picnic book and become more aware.
For more information visit the Amanda Young Foundation website.