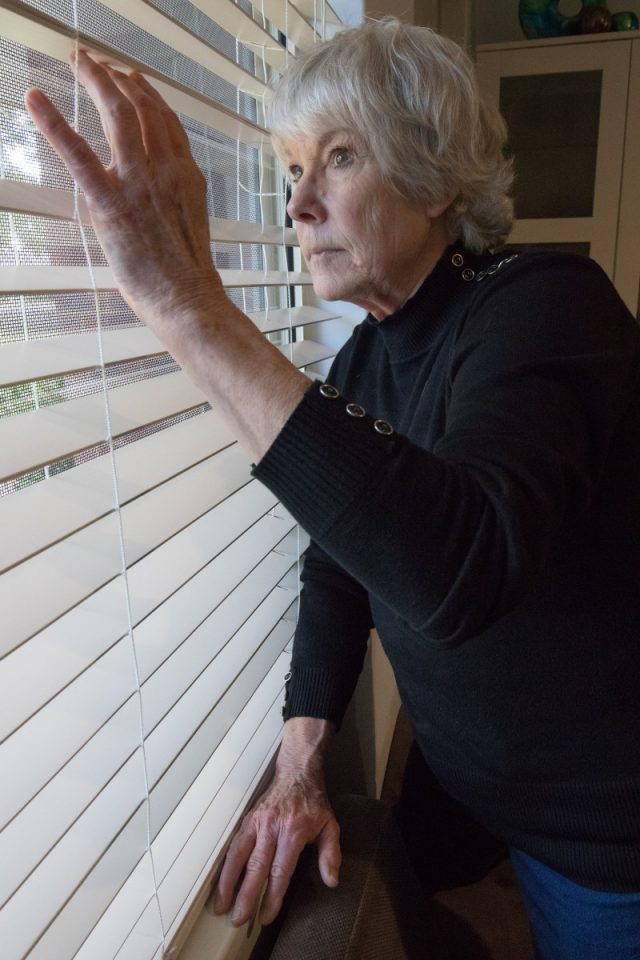 Walter Street resident Julie Sanders is tired, feeling unsafe and will not tolerate having another intruder break into her house.
Ms Sanders has had a rough past four months after being broken into four times.
The first incident occurred on May 15 while Ms Sanders was at work around 3:30pm.
Police called Ms Sanders to advise her of the burglary and she had to immediately come home to view the nasty scene.
Her windows were smashed, all her drawers and belongings had been emptied out and pawed through.
"The miserable, brainless cowards ran away taking $250 cash," she said.
"To add insult to injury, the intruders used a rock from my own garden to break the window glass.
"I had to pay an excess $500 fee to the strata company in order to claim on the building insurance for repair costs for the broken window and the now useless front security door that was kicked in."
But that wasn't the end.
The nightmare reoccurred six days later when another incident occurred.
On May 21, around 6:30pm, Ms Sanders opened the garage door and drove in but, unfortunately, forgot to shut it.
Within minutes the intruder followed Ms Sanders into the house and took her bag, including her money, phone, three credit cards, house keys and everything else inside.
"They even took my lunch box and a dozen eggs and they were free range too," she said.
"In the time it took me to cancel all my credit cards they had spent over $700."
Ms Sanders said she told the police about the exact time and location the stolen cards were used so that CCTV footage could be viewed.
However, Ms Sanders said she was perplexed when she was told by Police the CCTV footage at the service station could not be viewed as the viewing software used by the service station and the one used by the police were not compatible.
The alleged offender is currently in prison on other charges.
After a vast loss of property and a loss of dignity, Ms Sanders was able to have some rest for two months but the nightmare wasn't over.
Fast forward to August 5 and 9.
Police advised Ms Sanders that the same person committed both incidents yet no evidence was found to link the two of them.
Once again Ms Sanders arrived home to a smashed window and approximately $4000 in jewelry and other property stolen.
"The Police informed me that the offender was apprehended in another back yard in the area in the process of robbing that home," she said.
"They also said the offender escaped from their custody and he is known to them but they are unable to find him."
Every day after leaving work Ms Sanders removes all of her valuables from the house and ensures that all her keys are with her at all times.
"My drive home from work is full of anxiety as I do not know what I will find when I get home," she said.
"I have now spent many thousands of dollars placing security screens on all windows and doors."
Ms Sanders said the Police only updated her when she physically attended the Gosnells Police Station and complained about the lack of service.
"They then realised that my incidents required their attention," she said.
"That I should be forced to endure another burglary is unthinkable and I simply do not know how I might cope in that event.
"Be vigilant always, as I now have to be."