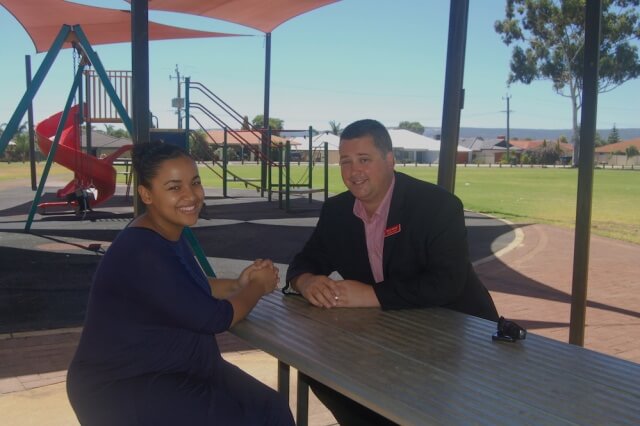 In the lead up to the March 11 state election Labor candidate for Southern River Terry Healy has announced a Labor government would commit to a new family birth centre for women from the southern suburbs.
The centre will be built at Fiona Stanley Hospital for women wanting greater birthing options and will give women with low risk pregnancies the opportunity to have midwifery led care throughout their pregnancy.
Champions Lake resident, nurse and midwife student Shanice Pohahau said there has been a rise in natural births in recent times leading to a rise in the role of the midwife, which for a time seemed out-dated.
"The new birthing centre will give women more options," she said.
"In recent times many women are opting for a natural birth, it is a beautiful thing and the new centre would be fantastic."
Mr Healy said there was currently no birthing centre in the southern suburbs after Kaleeya Hospital in East Fremantle closed.
"As a new dad I understand the importance of giving women birthing choices," he said.
"This gives women of Southern River a birthing choice and will help the hospital deal with the large number of births and help women a more home like birthing experience."
Minister for Health John Day said the closure of Kaleeya Hospital did not result in a lack of availability of natural birthing facilities in the southern suburbs.
"Natural birthing facilities have always been available at Fiona Stanley Hospital including a higher standard of critical care in the event of an emergency than was the case at Kaleeya," he said.
"Future provision of a family birthing centre including facilities for mothers' extended families to stay with them during childbirth at Fiona Stanley Hospital continues to be considered through the Clinical Services Framework, which guides health care planning across the state."
Mr Day said Labor's $40.6 million pledge for a birthing centre and a taxpayer funded medihotel takes its tally of health promises to more than $172 million.
"What Labor needs to explain is what existing funds will be diverted and how many jobs will be lost in the health system to pay for these promises?" he said.
Mr Day also said Fiona Stanley and Rockingham hospitals provided for natural birth with experienced and friendly midwives, obstetricians, paediatricians and an obstetric care team who work collaboratively and provide the highest level of care to all women.
For more state election stories and candidate profiles click here.