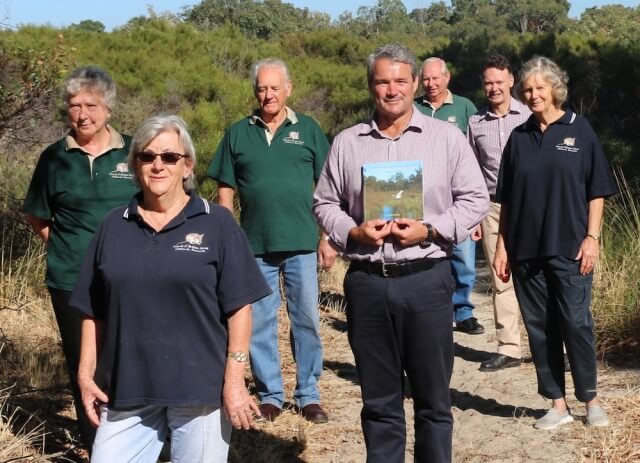 Labor candidate for Forrestfield Stephen Price announced if elected in the state election a Labor government would commit $10,000 to assist the Friends of Brixton Street Wetlands in Kenwick.
As part of Labor's plan to protect the environment, the announcement was made on February 24 and the funds will go towards preserving the natural bushlands at Brixton Street.
Friends of Brixton Street Wetlands conveyor Regina Drummond said it would be wonderful if they were to receive the funds.
"The environment seems to be on the bottom of the list for everyone," she said.
"It is important to protect the wetlands as we are losing more and more areas like this all the time.
"The funds would be great and would help a great deal in stopping erosion of the wetlands."
Mr Price said the Friends of Brixton Street Wetlands were the heart of the community and central to protecting the wildlife and bushlands.
"I am grateful to be able to assist the group with this commitment," he said.
"They can continue their important work at the Brixton Street Wetlands.
"Through the discussions that I have had with the volunteers as well as seeing for myself the work that they do I understand what this announcements means to the volunteers and to the bushland itself."
For more state election stories and candidate profiles click here.