For the first time in a decade, Perth is hosting the Petstock National Pony Club Championships.
And in a real coup for our area, the Wallangarra Riders and Pony Club was chosen to host the Cross Country phase of the national 'Eventing' discipline.
"We're really proud. This just brings recognition to our club and to our area," club president Nick Wells said.
The decision to give the event to 'Team Wally' was a feather in the club's cap after six months' concerted effort to prepare the new 105cm-height course.
'We are excited to host not only the Cross Country phase of the National Championships, but also our One Day Event (ODE) this weekend, which encompasses the three disciplines; Dressage, Show jumping and Cross Country. The new course will attract the next level of rider, who wants to participate at that next level which in turn adds to the spectacle of the event," Mr Wells said.
The 2300-metre course at Fletcher Park in Wungong was officially opened by the City of Armadale Mayor Ruth Butterfield on Monday, ahead of last Tuesday's national event.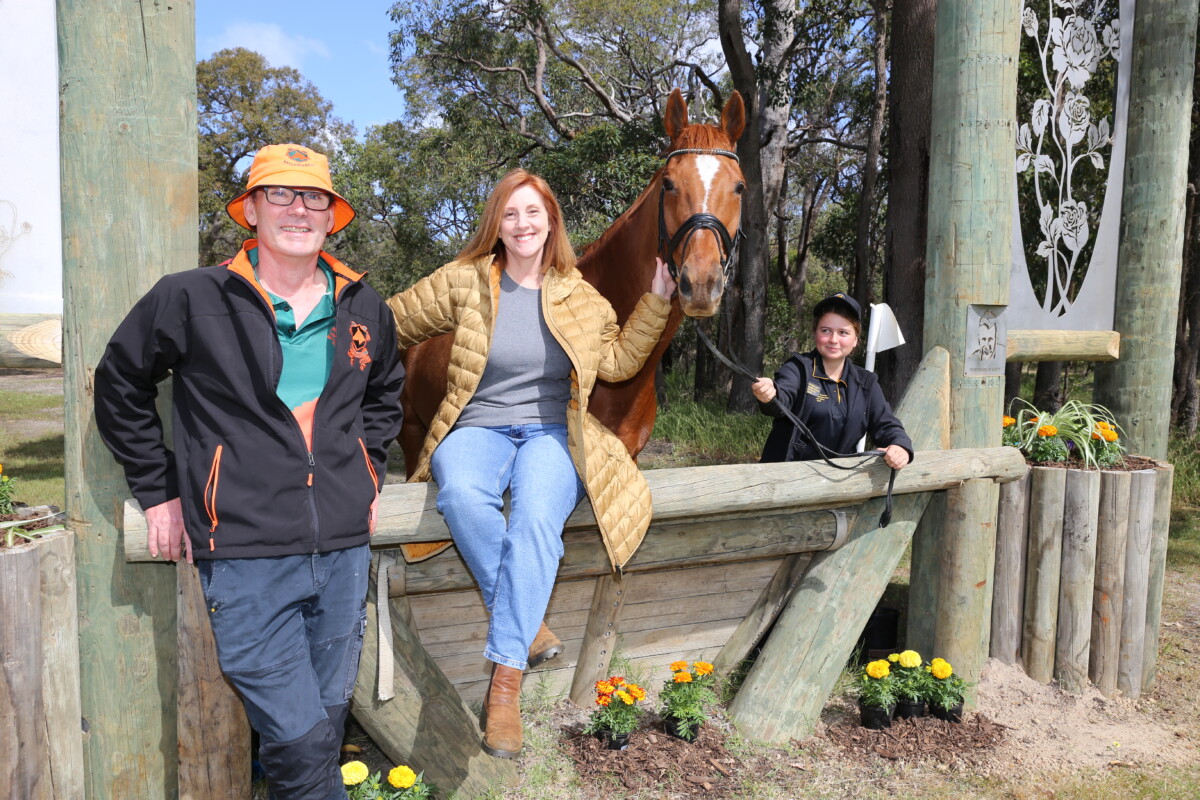 The city's $5000 contribution to this major event helped secure two new removable jumps.
"The new course will be used during the upcoming national championship event, and will increase the club's capacity to host more events in the future," Mayor Butterfield said.
"The club caters for riders of all ages and abilities and has a wonderful team of experienced instructors and dedicated club and committee members, providing a place to ride and learn together as well as bond with horses."
Riders from Western Australia and Queensland christened the new course on Tuesday, as their entourages and spectators from Victoria and Tasmania flocked to Wungong.
Seven riders from Wallangarra were chosen to represent their state at the nationals, with three of those getting their chance to strut their stuff on home soil during the Cross Country phase. Each rider and horse partnership from Team Wally cleared all 25 obstacles, with no refusals.
"The course rode amazingly, and everyone who came was wowed by it. It was just such a great day, and to have everyone from all over the country make the trek out to Wallangarra at the back of Armadale was really special for us," club member Justine Wells said.
The Nationals wrap up today with results announced later this evening.
The club is now gearing up for its annual One Day Event which will attract up to 80 riders each day this weekend.
Congratulations to Wallangarra's Julie Cameron and Serpentine's Robyn Gordon who were named finalists in Pony Club Australia's 'Volunteer of the Year' category.
Julie Cameron was the main agitator for the club's new course and has worked tirelessly behind the scenes.
A big congratulation also goes to Amelia Gordon from Serpentine who was named a finalist in the national award for riders '12 Years and Under'.