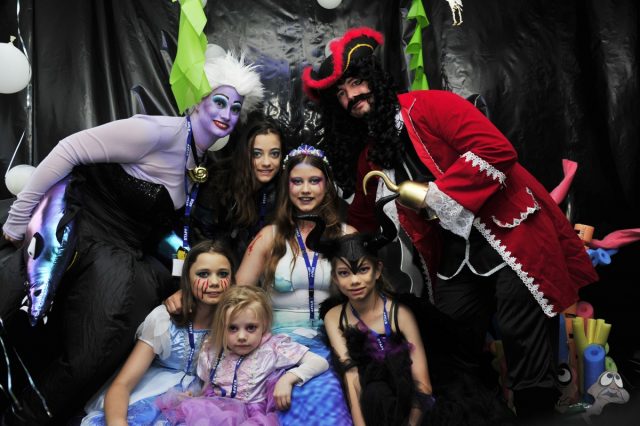 More than 2500 people donning weird and wacky costumes have lined the streets of Harrisdale for the Busby family's third annual Halloween celebration.
The Harrisdale Haunt fundraiser, established as a way for the family to share its love of Halloween, is fast becoming a hit – with the number of attendees having more than doubled this year.
Though the family is yet to calculate the number of gold coin donations made during the three-hour event, Bianca Busby said it was estimated to be around the $4500 mark.
The family had been preparing for this year's event since March, but spent several months unsure as to whether it would go ahead amid COVID-19 restrictions.
But local businesses jumped at the opportunity to support the family, donating goods for a sausage sizzle on the night, decorations and costumes.
Mrs Busby said she had been overwhelmed by the support the family received and that plans were already underway to ensure it was bigger and better next year, but that depends on the health of their six-year-old daughter Alyanah – who requires major spinal surgery next year.
Harrisdale Haunt 2020. Photographs - Richard Polden.
"It was chaos, but it was great chaos," she said.
"We were overwhelmed and over the moon with the turnout, especially given that the event is only in its third year.
"It wouldn't have been possible without the support of the community and the sponsorship from generous local businesses.
"We're already discussing improvements for next year's event and how we could possibly top this year, but that all hinges on Alyanah's operation."
The funds raised will be donated to the Women's Royal Australian Army Corps.