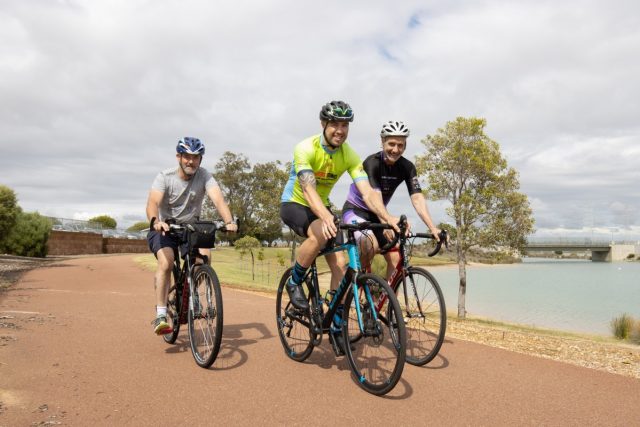 In just over a week, Kelmscott father-of-three Neil McLagan will cycle 100 laps around Champion Lakes to raise funds for World Diabetes Awareness Day.
Mr McLagan is on a mission to raise $10,000 for the Type 1 Diabetes Family Centre, an organisation that offers educational programs and support to those affected by the disease.
Having been diagnosed with type 1 diabetes at just 17, Mr McLagan said the cause was one particularly close to his heart.
The passionate ultra-endurance cyclist credits sport with having kept him on the straight and narrow during the difficult time of isolation and also inspired him to give back.
"It was a particularly difficult age for me and I had quite a few years where I didn't look after myself as well as I could have.
"There wasn't a great deal of support back then, certainly not like there is now – including the Type 1 Diabetes Family Centre that I am raising funds for.
"I'm in a position now where I feel that that same outlet can help me inspire the younger generations – that's what I want to do."
Despite the constant demands of the disease and having to inject up to a dozen times a day, Mr McLagan said it hasn't held him back.
In 2018, he cycled across the country raising awareness of type 1 diabetes – reaching some of the most remote corners of Australia.
When Member for Armadale Tony Buti and Darling Range candidate Hugh Jones heard about Mr McLagan's plan they offered him moral support, vowing to join him for a few laps of the five-kilometre circuit.
The pair encouraged the community to get down to Champion Lakes on November 14 and support Mr McLagan, stating that the mental challenge will be just as difficult as the physical one.
To donate, visit fundraise.type1familycentre.org.au/neil-mclagan