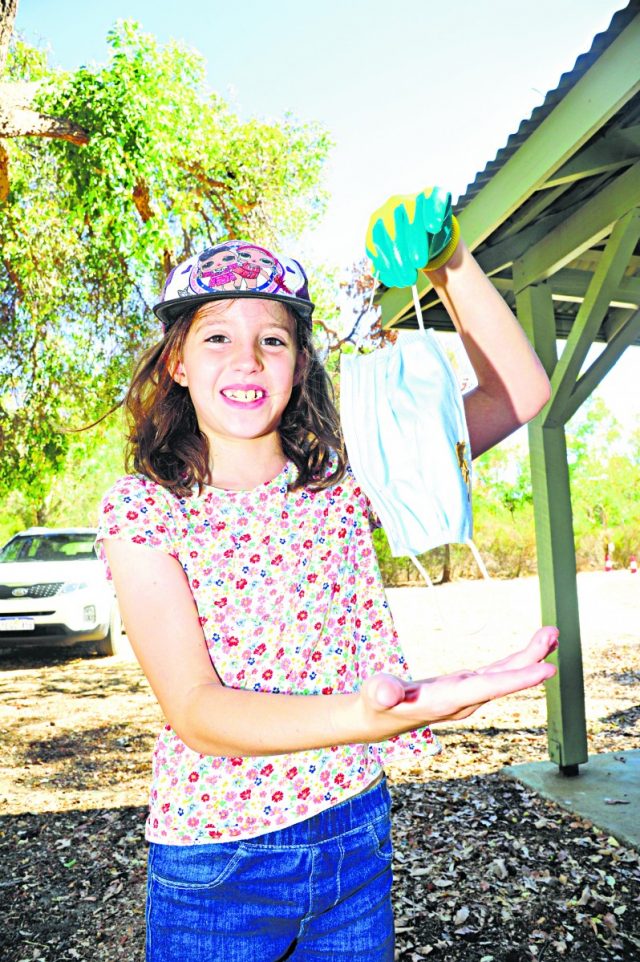 For many local environmental groups, Clean Up Australia Day has come and gone but for a few, the hard work remains to be done – and the experience of others has given them a good idea of what to expect.
Last Sunday, Armadale Girl Guides cleaned up six kilometres of streets and parklands in the Gwynne Park area, collecting eight bags of rubbish, with roughly half recyclable.
Sorting and tallying the rubbish for a Citizen Science project revealed that, among other items, they had collected 39 facemasks.
Facemasks have become a major issue for environmental groups as mask mandates have come into effect, and Armadale and Gosnells Landcare Group spokesperson Narelle Mewburn said it was something her group would certainly encounter when they undertake their event this Sunday at Banyowla Regional Park.
"We're certainly seeing that masks are wind-blown, they get caught and the bush acts as a bit of a net," she said.
"There's no knowing how many masks we'll come across.
"It's a new thing for everyone with COVID, and I think it's just people not being completely mindful.
"I don't think it's intentional, I've got a little more faith in humans than that, I think it's accidental, whether it blows out of a car or whatever the case may be."
Teaming up with the Friends of Banyowla Regional Park, the AGLG event will start on Connell Road, which Ms Mewburn said was notorious for illegal dumping.
"The bushlands that we're focusing on are part of the regional park as well as a bush forever site, and Connell Avenue goes through the centre of that bushland.
"We experience a lot of dumping in that area from household furniture through to building rubbish.
"It's a renowned site for dumping.
"It happens regularly and we do two to three clean ups a year, and that doesn't include the phone calls or customer requests we put through to the City of Armadale about the illegal dumping."
Ms Mewburn also said single-use e-cigarettes were becoming a problem in the area.
"Around schools and train stations, in our little pockets of bushland around those areas, we're seeing a lot of disposable e-cigarettes.
"I think it's the nature of the way things are these days, those little pockets are seen as a great place to go and undertake those sorts of activities."
The Banyowla Regional Park event will start at 9am on Connell Avenue, and Ms Newburn encouraged residents of Gosnells, Armadale and the Hills to get involved.