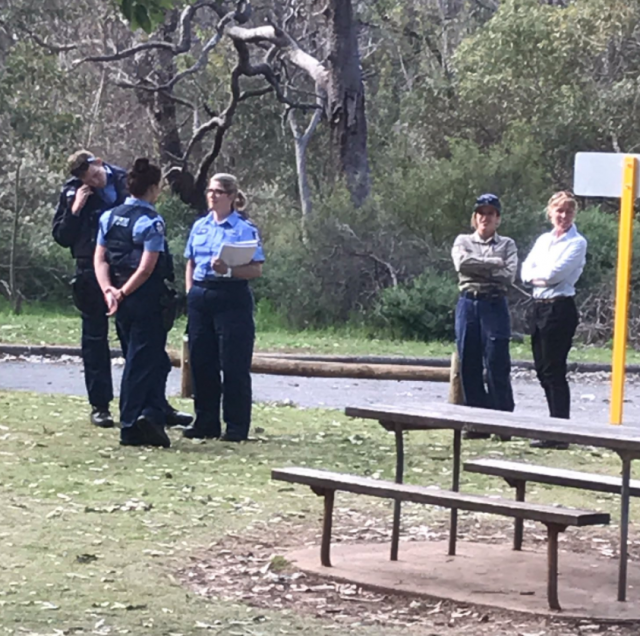 Mundijong Police were reminding parents to be hypervigilant when letting their children wander in unknown territory following four children who went missing for three hours earlier this month.
On October 3 Mundijong Police as well as Parks and Wildlife officers were involved in a land search for four missing children aged 17, 14, eight and six.
The children had mistakenly travelled of track paths while walking in Serpentine National Park.
Senior Sergeant Darryl Brandis said the children went missing for more than three hours and understandably their parents were concerned.
"Officers Duffy and Strommer attended as first responders," he said.
"We were all very concerned for the children who were unfamiliar with the area and had no provisions with them."
Snr Sgt Brandis said a command structure was set up, Air Wing was activated and there was an incident controller – the person responsible for the overall management of the emergency.
"Two sergeants from Mundijong monitored the area remotely," he said.
"Through very good communications and the diligence of the first responders linking with Parks and Wildlife officers the children were found safe and sound before darkness and a reduction in temperature set in."
Snr Sgt Brandis said the children were located near Jarrahdale.
He said the incident served as a timely reminder for parents to keep an eye on their children especially when they were in an unknown area where large bodies of water existed.