Music is known to lift people's spirits during hard times and this is exactly what the Bolger family did.
The local autistic family are well known for their various programs through their charity organisation Alyssa's Autism Acceptance Project and they are now using their own back yard to deliver online live music sessions for the community while helping local artists.
The idea started in the middle of March when Clay Bolger, who has played music since 1996, took part in a half-hour set at Mega Music in Myaree through a livestream on social media.
The team at Mega Music then started a fundraiser with the aim of raising money for musicians in Perth who suddenly lost their main source of income due to the health crisis.
Mr Clay, who was also involved in a Bowie tribute night in January with his acoustic trio, said his wife Rhona thought the help could continue from the comfort of their own back yard.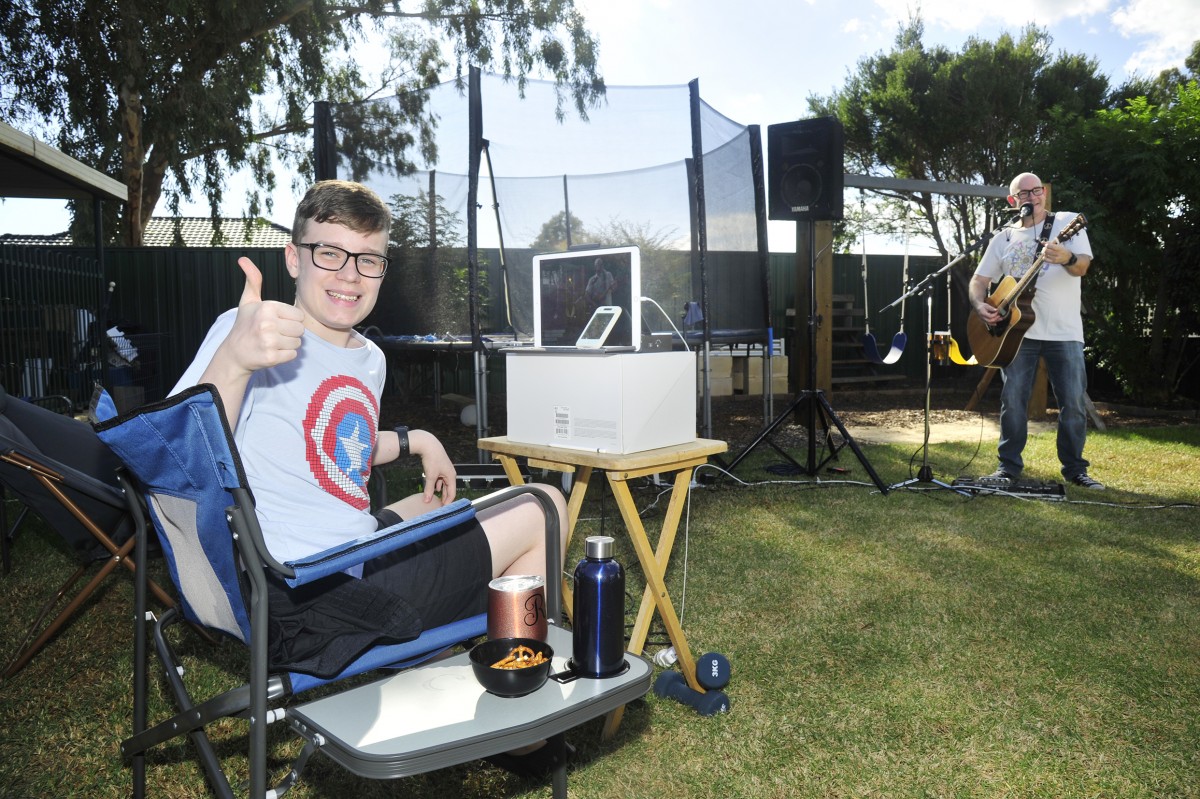 "I did it for them and it was also to help raise awareness about it," he said.
"Music can lift your mood, it can help you process grief, it can feel like a friend when you're alone and it's something that can be shared with others."
Although Mr Bolger is no stranger to performing live, he said the experience of performing with no audience or an online audience was truly bizarre.
"It's not unusual to finish playing a song in a pub and get little to no response, but having an intimate crowd, my family, watching and cheering certainly helps," he said.
"Rhona films me while I perform and calls out requests from people watching, which makes it feel like I'm playing to a virtual crowd.
"The fact that the constant ambient hum of people talking is gone and is very strange.
"But we've had photos of people in their back yard or lounge room kicking back with a drink or a cuppa and enjoying the music.
"We've even had one of our neighbours sit at the top of his ladder and cheer from over the fence."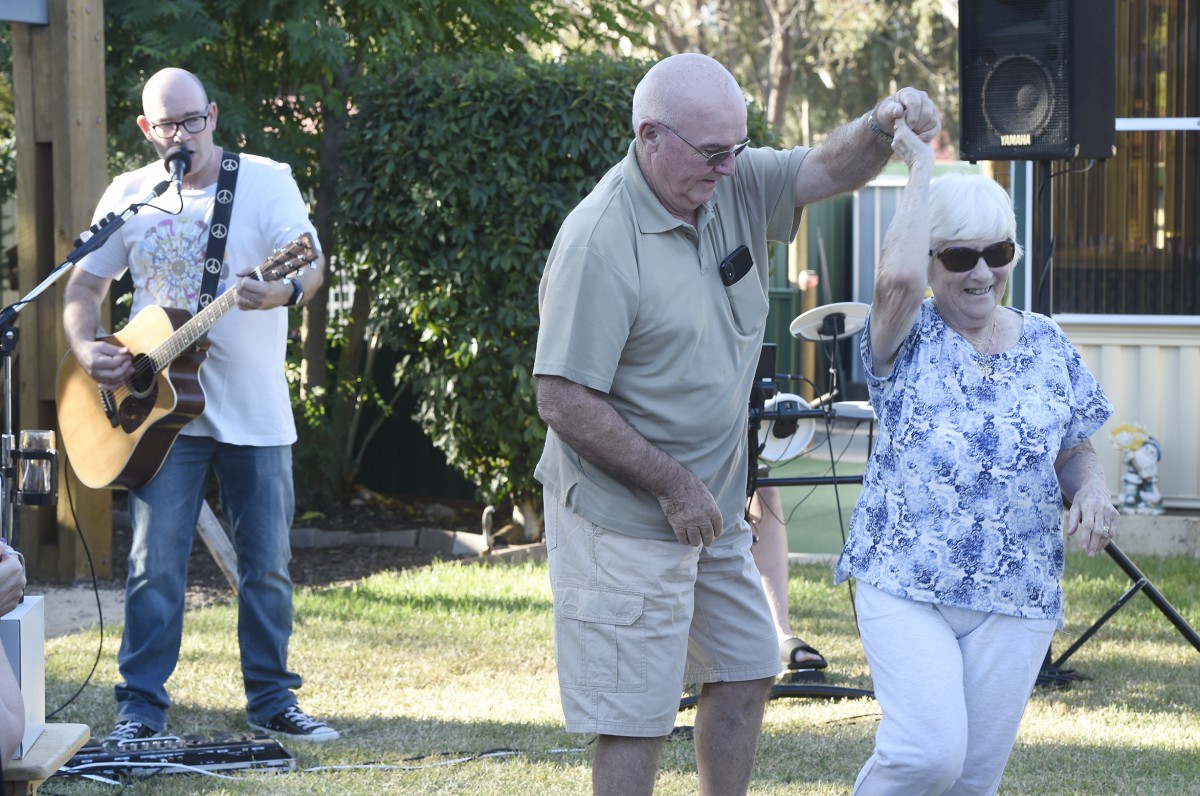 Until restrictions are lifted Mr Bolger will continue to play live virtually in just the company of his family.
"You've got to try and stay positive and find ways to connect with friends and family without putting anyone at risk," he said.