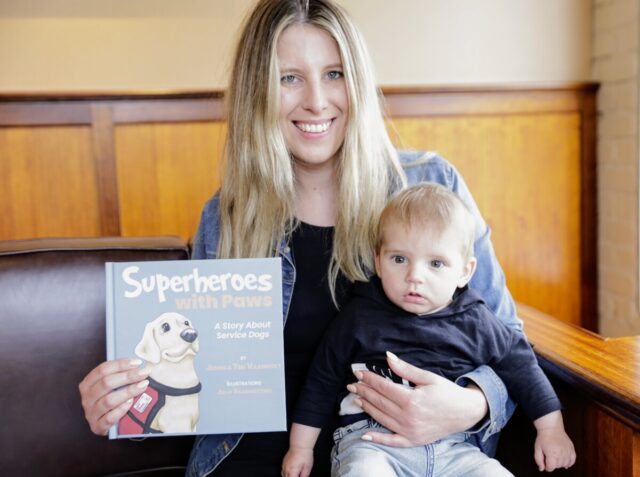 Most would be familiar with the vital work that guide dogs do for blind and vision-impaired people.
Some may have even heard of pups trained to help those with PTSD or autism. But did you know there are service dogs with the job of sniffing out allergens for their humans, or charged with monitoring the blood-sugar levels of diabetic owners?
When early childhood educator Jessica Ten Vaanholt was in line to receive a seizure response service dog to help her manage her epilepsy while she was pregnant, she knew she wanted to teach her class about the important and diverse range of jobs that service dogs have.
Unfortunately, when the Serpentine Jarrahdale local went looking for resources, she was disappointed to discover slim pickings.
"There was nothing that was educational but also entertaining, which is so important for three-year-olds," she said.
She was left with one option – to create it herself.
So, after months of research, collaboration, and hard slog, Jessica has launched her debut book this month.
"I am thrilled to present my children's story, 'Superheroes with Paws', which revolves around the incredible and often overlooked role of service dogs in our lives," she said.
"Through this heart-warming tale, I aim to educate children and their families about the invaluable contributions these furry companions make to our community and the enhanced quality of life they bring to their humans.
"My hope is that by raising awareness about the important role of service dogs, we can foster a deeper sense of appreciation and compassion for these remarkable animals."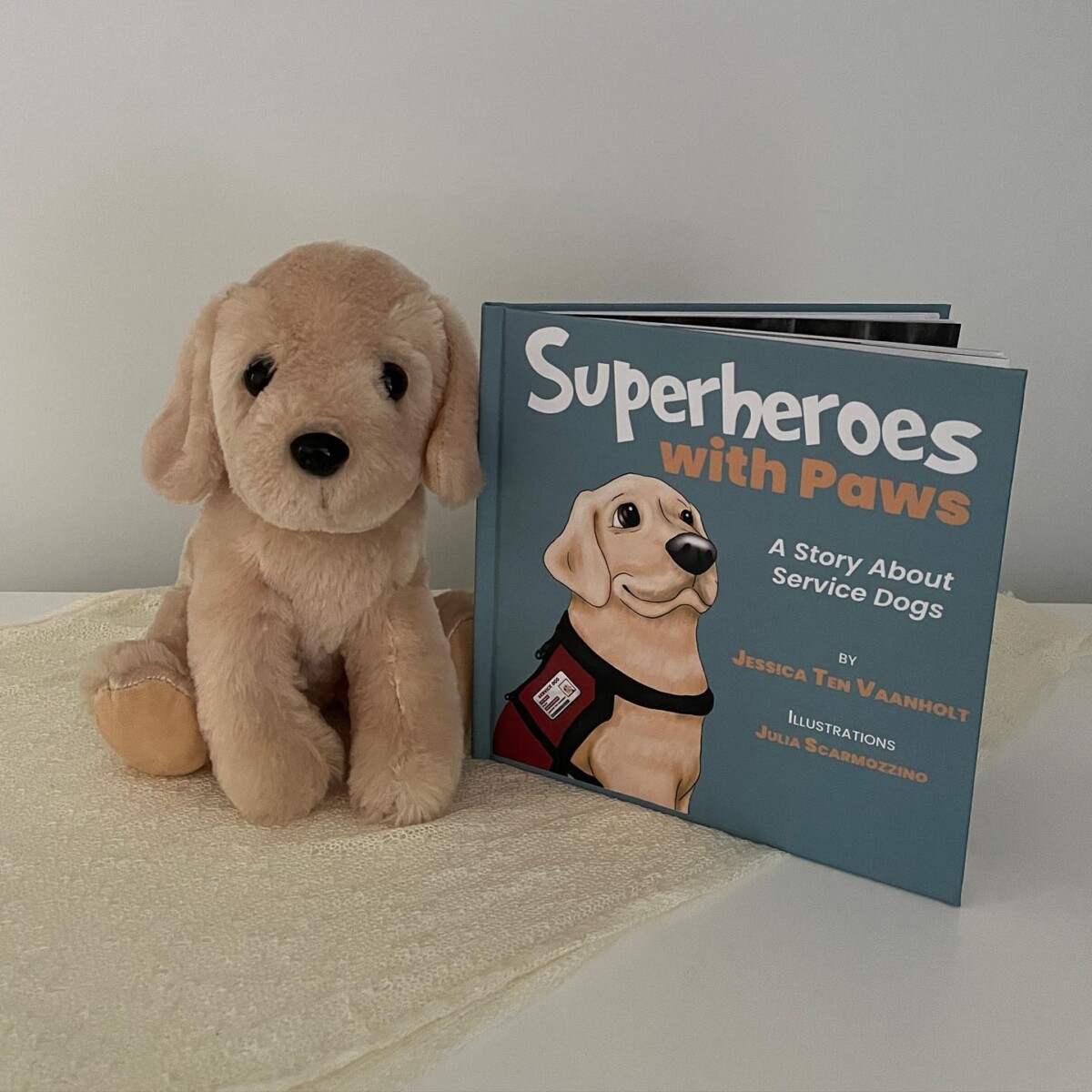 The reception to her book has already been more than she dared to hope for.
"Leading up to the launch I was so nervous – I knew I loved the story, but would anybody else?" she said.
"My ultimate goal was to see it being used in schools as an educational tool.
"It's actually been more popular than I thought, and I've had such great reviews."
One Mandurah mum has already snapped up three copies, and relayed to Jessica that her little one had been asking for it to be read to her night after night.
"Superheroes With Paws' is a true gem in children's literature…My children were deeply moved by this touching story and gained a greater understanding of the importance of inclusivity and compassion," one reviewer, Michael D said.
And the tale has already travelled overseas with one Canadian teacher excitedly buying it to share with her class.
Jessica said she'd never considered being an author until she embarked on this project. But the experience has ignited a fire in her belly and she said she already has three more manuscripts on the go.
And since the birth of her son, Jessica said she's buzzing with ideas for more books.
"Since having him, I've suddenly realised that there's so much that I'm responsible for teaching him. I'm excited to write more books that might help support other parents."
'Superheroes With Paws' is a self-published book, with illustrations by Julia Scarmozzina, a children's art teacher based in Melbourne. Copies can be purchased through Jessica's website: https://www.storiesbyjessica.com.au/