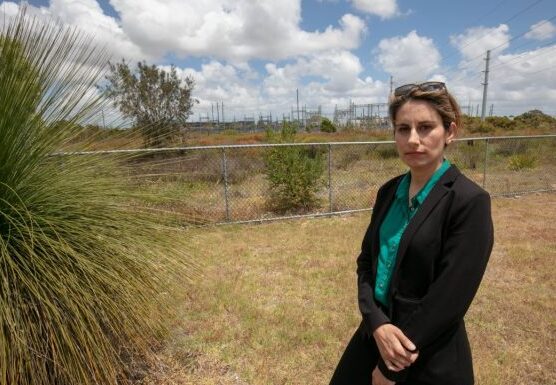 Former Canning council mayor Sara Saberi has resigned to pursue her career in the south west.
She has been on the council since 2017.
Mayor Patrick Hall said it had been an absolute pleasure to serve with her.
"I know all the councillors here this evening would share that view that it certainly has been a pleasure," he said at Tuesday night's council meeting.
He said she had been a committed and faithful servant to residents in the Beeloo ward.
"I know your close work particularly with the Wilson Residents and Ratepayers Association has been deeply appreciated," he said.
"You maintained consistent views on waste management, environment and many other issues that you knew were important to our residents and you championed those issues on behalf of residents with vigour and passion."
He said after six years she has left the council in a position that she should be immensely proud of.
"History will show that under your stewardship this year the City of Canning delivered a balanced budget with an operating surplus, a significant achievement given the financial position we found ourselves in some years ago.
"And it's the first time we have achieved that milestone for a considerable period of time.
He said she should be immensely proud of her time on council.
Ms Saberi said it had been an absolute honour to serve on the council.
She said she arrived in Australia 20 years ago and said it was a country that rewarded those who sought to contribute.
"My tenure has allowed me to contribute to critical decisions and advocate for decisions close to my heart," she said.