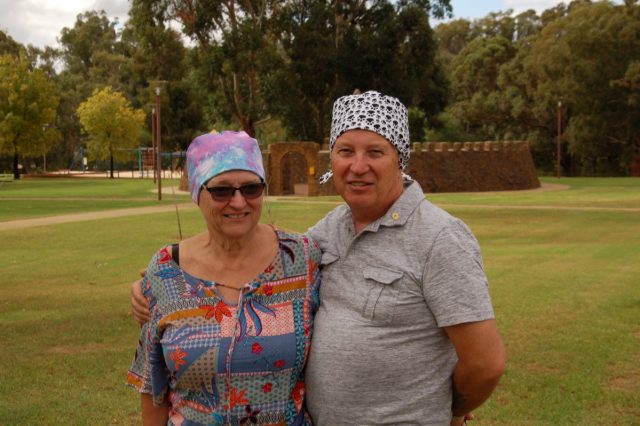 More than 260 comfort meals, 70 colourful hats and thousands of smiles were all donated to Armadale Hospital by one local club in an initiative to provide support in times of crisis.
The initiative kicked off when Gosnells Lions Club secretary Karen Molcher, who is also a nurse at the hospital and coronavirus (COVID-19) Clinic, noticed how healthcare workers were too tired at work to eat healthy food.
A month ago, Ms Molcher decided it was time to put a stop to frozen meals and literally started feeding her team at the hospital with nutritious and easy meals.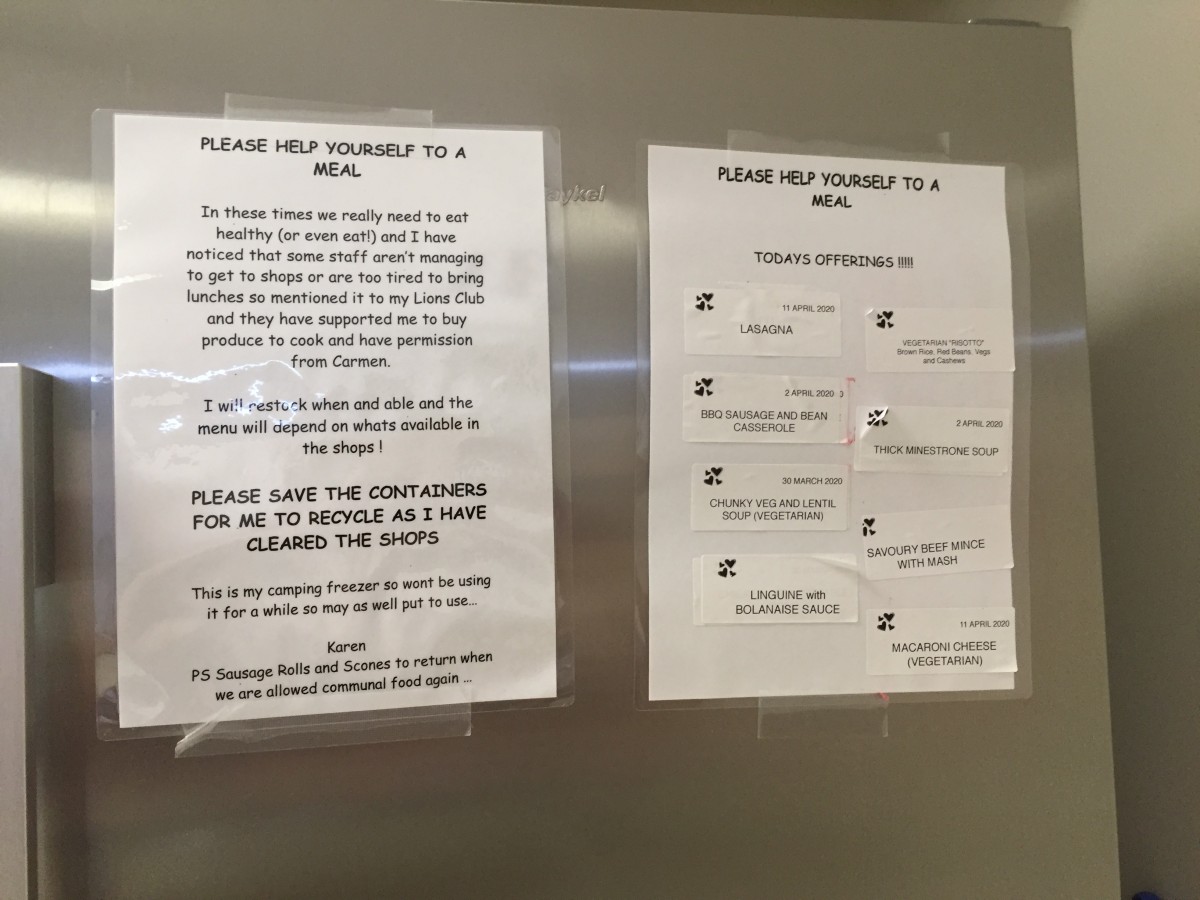 "This is who I am, I am a feeder, I did this for the nurses as much as for doctors, especially the young ones who live alone, can't get to the shops and work
long shifts," she said.
"I would go to the tea room and they would eat toast with margarine or they would forget to bring lunch so that's why it all started.
"I asked my boss at the hospital if we could bring a little freezer to begin with."
Gosnells Lions Club members supported the initiative and decided to produce protective and colourful hats for healthcare workers who work many hours a day.
Club member Kath Beech, Sandra Waters and friends of the club collaborated together to sew and produce enough hats for healthcare workers at the Armadale Hospital.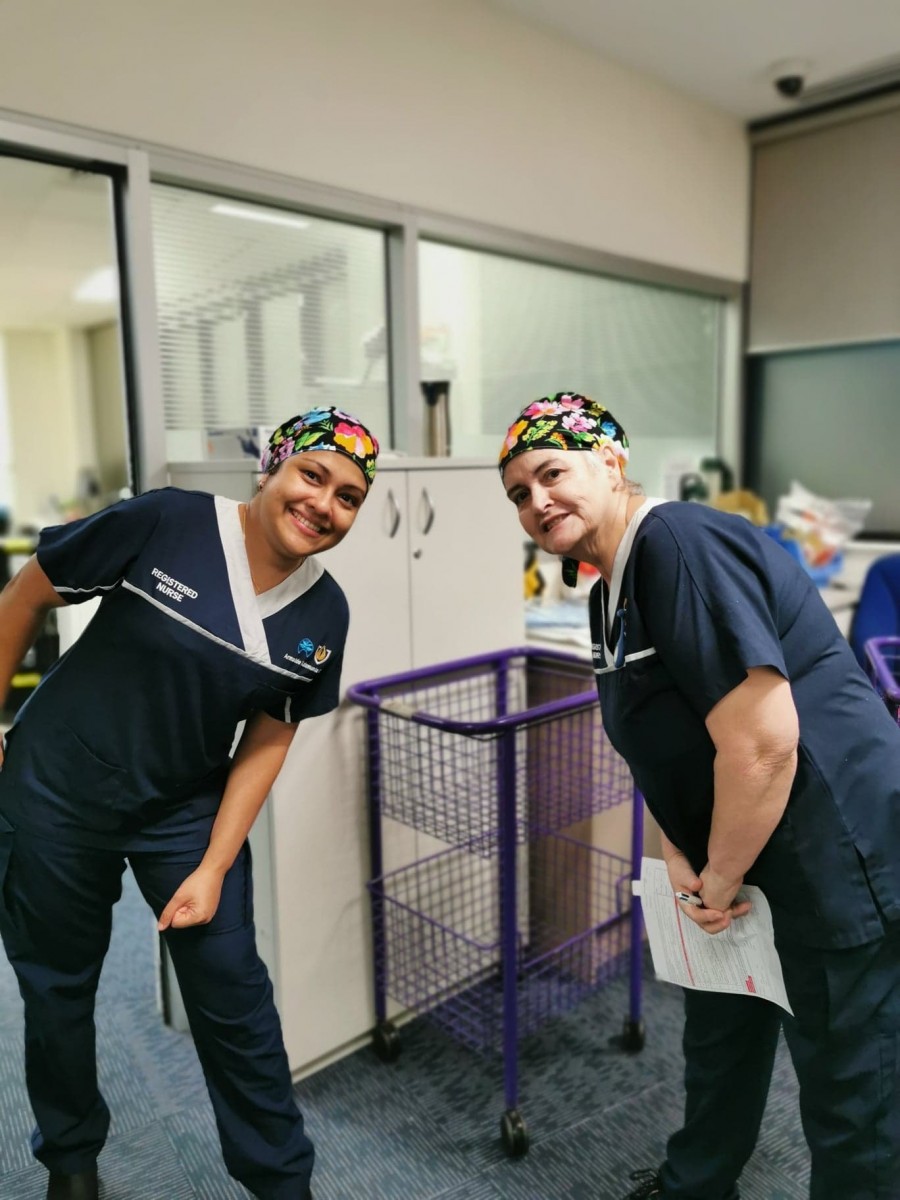 "We have to wash and cover our heads every time we enter the hospital, these hats help reduce the pressure from the face masks' elastics after a long shift," said Ms Molcher.
"They are a lot of work to make but we have a great team with us to help.
"Everyone keeps saying at work they want to buy one from us to help our club too, but we say no, because this is our little bid for the community.
"We've got enough funds, once this pandemic is all over, we will start fundraisers and start again.
"We are a strong and fun club and we make things happen."
Ms Molcher cooked all the meals by herself, with assistance from president Dave Molcher who helped with all the kitchen cleaning.
"Because of the logistics of food handling, I chose to do the cooking because it is coming from my home to my second home.
We have spent about $600 in meals and we will keep it going until we can."
The menu caters most dietary options, including vegetarian options like mac and cheese, creamy risotto, and chunky vegetable and lentil soup.
Other tasty and easy options include, lasagne, pulled pork, savoury beef mince with mash, barbecue sausage and bean casserole and homely thick minestrone soup.
With most club events now postponed due to the government's restrictions, Ms Molcher spends her free time cooking a variety of meals depending on what's available at the shops.
"This is a really good project for the club, because it is something that we can carry on doing to help our community," she said.
"People also have to remember we are lucky to be here in Australia, we have flattened the curve and we have beds available if needed.
"Our team of nurses, doctors, admin, patient care assistants, and security all are working together, getting the job done and we are a good team."