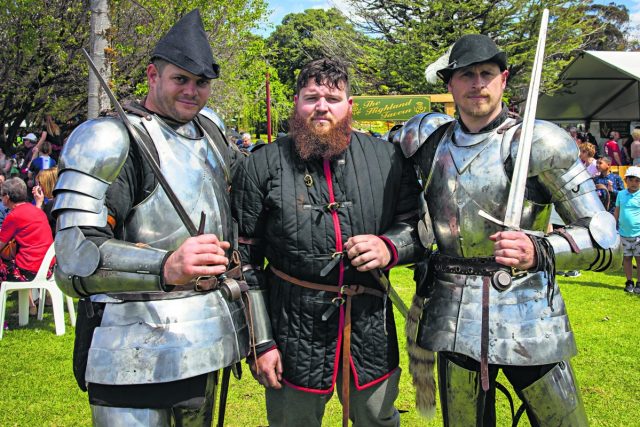 Two of the biggest annual events in Perth's south-east have become the latest casualties of the COVID-19 pandemic this week after the state government extended the Phase 4 restrictions.
During Monday night's meeting, the City of Armadale council voted to cancel this year's Armadale Highland Gathering and the Perth Kilt Run – just days after the cancellation of the Perth Royal Show.
Chief executive officer Joanne Abbiss stated that the extension of Phase 4 restrictions had significant implications for the event, with the need to consider limited ticketing, contact tracing, cleaning and additional security measures.
With the Highland Gathering attracting as many as 20,000 attendees in the past, Ms Abbiss said the risk was simply too high.
"I felt it was prudent to bring the matter before the council," she said.
"There is significant expenditure associated with an event of this size and, if it were to proceed in phase 4, we would need to implement a number of measures, including tickets for contact tracing, fencing, and the like.
"The nature and style of the event would be affected and it would not be what the community has become accustomed to.
"There is also a significant risk to the city's reputation should someone with the virus attend, much like the damage sustained by hotels in Victoria.
"Even with the necessary controls, the level of risk remains high."
But councillor Caroline Wielinga questioned the feasibility of postponing the event as opposed to cancelling it completely.
As the second largest city event after Australia Day, city officers stated that it would take several months to put the additional measures in place.
It is understood the city had already spent more than $26,000 on preparing for the event.
Mayor Ruth Butterfield said the motion was carried with much regret, but that the decision was the right one for the time.
Twenty-four hours later, the Kelmscott Agricultural Show's executive team met to discuss the potential implications for this year's show.
In a statement released overnight, the team said it had made the difficult decision to cancel the show for the first time in more than a century.
Kelmscott Agricultural Society president Vaughan James said a significant amount of work had already been done by the committee to make the show as safe as possible, but that the changing landscape left it with no choice.
"We felt that this was the only decision that could be made for our community," he said.