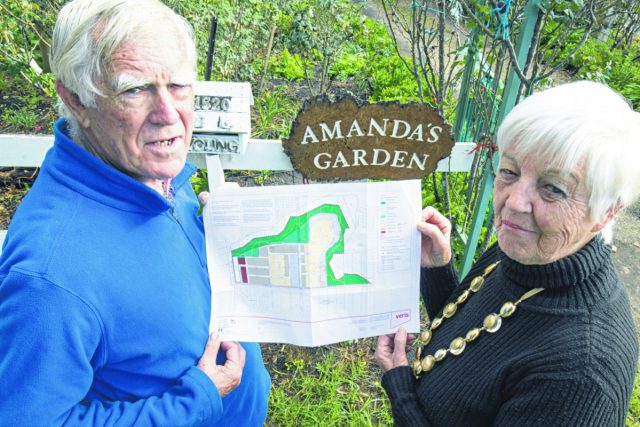 A plan that would see an access road constructed right through Barry and Lorraine Young's house was rejected by City of Gosnells council earlier this month.
The draft structure plan for Southern River Precinct 3B relates to a 38.66-hectare area of land bounded by Southern River Road, Leslie Street and Southern River.
The plan contained a number of provisions including the establishment of a 2.34-hectare public open space, the establishment of a local centre and a central area incorporating Amanda's Garden and an area along the river foreshore.
Mr Young spoke at council against the plan and urged councillors to support the officer's recommendation to the Western Australian Planning Commission that the proposed plan not be approved.
Mr Young said he was pleased the council rejected the draft plan for the precinct.
"There are too many unknown factors requiring clarification and in particular the buffer along the bank of the Southern River should be based on an all or nothing policy," he said.
"Personally we are pleased that Amanda's Garden has been recognised for retention but we would like more details and it is not acceptable to put an access road through our residence of 45 years."
Councillors voted 10 to zero in support of the recommendation with councillor Dave Griffiths saying he hoped the applicant would come back with something that was much more conducive.