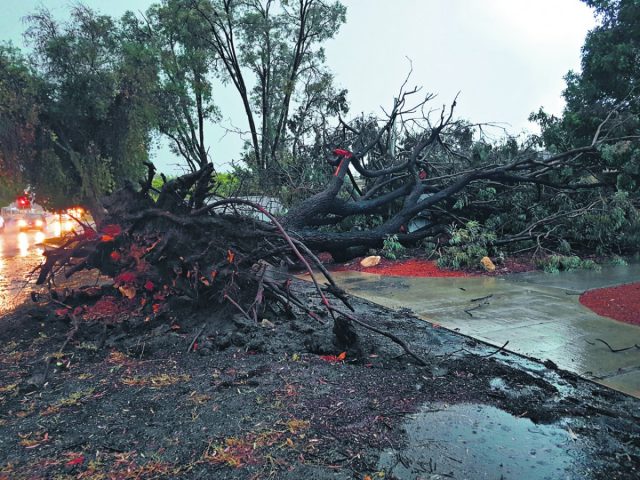 A Thornlie resident recalled hearing what sounded like a bomb going off when a large tree crashed through his back fence bringing down a live power line last month.
Peter Lane said he and his family were sitting around the dinner table half an hour before the tree came down on May 24.
Mr Lane said his neighbours had mentioned the trees along the Hughenden Drive and Spencer Road nature strips had been inspected and cleared of any white ant damage and were deemed to be safe just two days before the tree crashed through his back fence.
"The wind was strong but it didn't sound as bad as storms that we have had previously," he said.
"The power line to our house was pulled down so the house was pitch black and it scared the life out of our two kids."
Mr Lane said since the incident his youngest child had been left traumatised and now has nightmares about wild storms.
"The live power line was laying across a footpath at a busy bus stop and the tree missed where our family was eating dinner by about half an hour," he said.
Mr Lane said his property was close to Spencer Road, which featured a busy dual lane artery and a footpath that often carried heavy foot traffic.
"It quite easily could have been a lot more serious than just property damage," he said.
Mr Lane has since put in a claim with the RAC and sent photographs and a description of the event to councillor Carey- Ann Brett but said he has had no reply.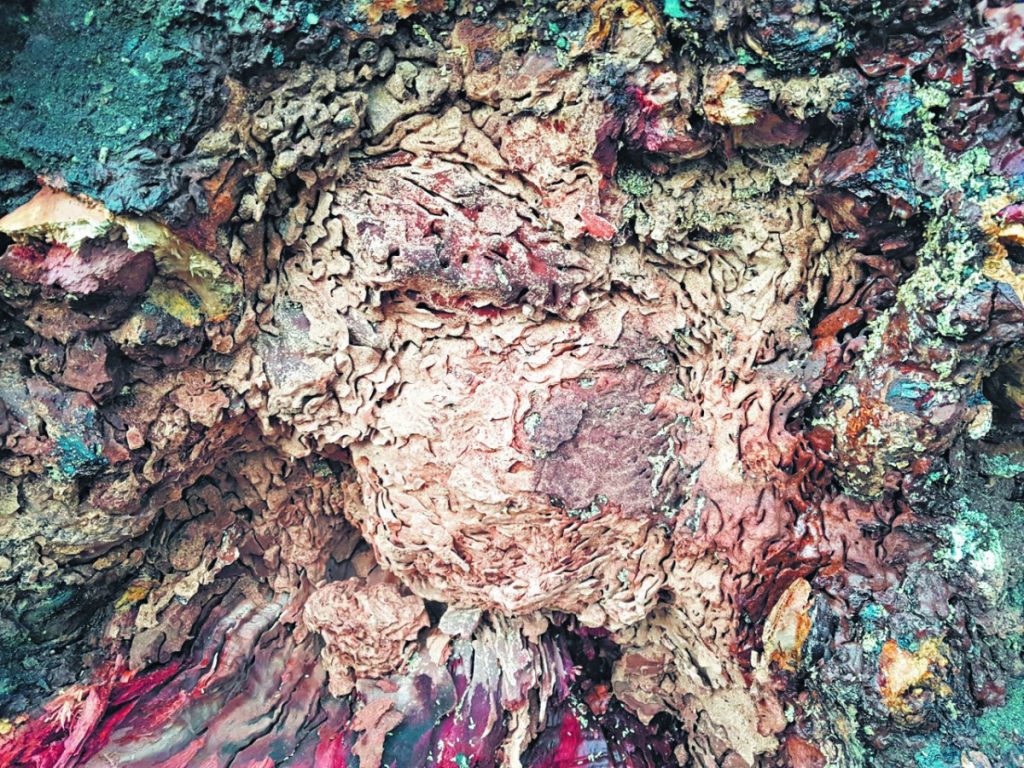 City of Gosnells chief executive Ian Cowie said the original inspection showed no clear visible evidence of a white ant infestation in the trees, however treatment was carried out as a precaution.
"As a result of this event, the city has undertaken an investigation to assess why the tree fell," he said.
"This tree was close to a bus bay and, as a result, its structural roots were reduced.
"This, combined with strong winds on the day, were the main reasons attributed to the tree falling."
Mr Cowie said the tree has since been removed and a neighbouring tree would be pruned to help reduce the wind load on the tree during future storm events.