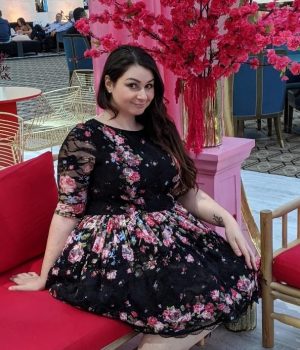 Just weeks after her 30th birthday, Rebecca Carbone found herself face-to-face with an MRI of multiple brain tumours asking a neurosurgeon if she was going to die. 
The Piara Waters resident's life was turned upside down when she suffered two strokes which saw doctors uncover multiple brain tumours in 2014. 
"I was shocked," she said. 
"I just stared at the MRI and asked the doctor whether I was going to die – I will never forget what he said to me. 
"It's up to you," he said. 
"If you want to live, you'll fight." 
And that's exactly what Ms Carbone did. 
Despite suffering a catastrophic brain haemorrhage the night after her surgery and her family being told she wouldn't survive the night, Ms Carbone continued to defy the odds. 
Ms Carbone experienced total loss of speech, complete loss of fine and gross motor skills and temporarily lost her vision – undergoing intensive physiotherapy, occupational therapy and speech therapy. 
It was the unwavering support and belief of her family and friends that saw her go from strength to strength, gradually accomplishing tasks she was once told she would never do again. 
"I couldn't read, I couldn't walk in heels, I couldn't drive, I couldn't sew – it broke my heart," she said. 
"I set myself the goal of walking down the aisle at my best friend's wedding and that's exactly what I did." 
Ms Carbone is now studying to be a Life Coach and is a Lived Experience Educator for the Faculty of Health Sciences at Curtin University – speaking to neurological support groups, health professionals and clinicians at hospitals across the state as a 'labour of love'. 
It was that that saw her selected as a Stroke Foundation 2020 Stroke Awards finalist in the Courage Award category. 
"It feels surreal," Ms Carbone said. 
"I'm so grateful. It almost feels like it happened to someone else. 
"It is a privilege to be recognised as a Courage Award finalist for the Stroke Awards. 
"My advice to other stroke survivors is to set small, achievable goals to create a way forward. 
"Rehabilitation may be one of the most difficult things you ever do, but when you accomplish what others believed to be impossible, it's the sweetest reward of all." 
Stroke Foundation Western Australia state manger Jonine Collins said it was people like Rebecca who had shown immense courage and gone above and beyond to advocate for improvement in stroke services. 
Eventually, Ms Carbone would like to work in occupational therapy and utilise her experience to help empower patients. 
"There is a quote and it says 'a goal without a plan is just a wish', and I truly believe that," she said. 
"Having hope is so important."