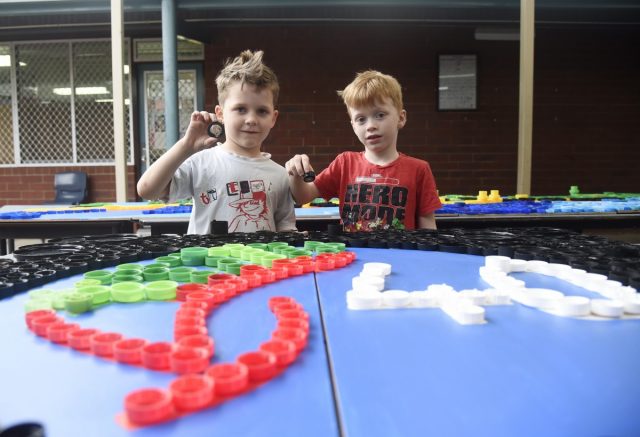 Special performances, a historical display and a dunking tank were just some of the highlights at a recent celebration at a local school. 
Past and present students and staff came together last week to celebrate Grovelands Primary School's 40th anniversary. 
Principal Mark Bradshaw described the festivities as a massive success, as more than 450 people strolled through the gates to see the school in its present form. 
"Generations of families in Camillo have attended this school," he said.
"Grovelands also has a proud record of diversity, catering for many families for whom the school is their first experience of mainstream Australian society."
The celebrations on Wednesday, September 25 included plenty of food and drinks, as well as performances from the current students, an official ceremony and a drone photograph of all in attendance. 
Mr Bradshaw said the absolute highlight of the event was the dunking tank, which saw many courageous staff members brave the cold conditions of the tank. 
"The event was very much a team effort but it would not have been a success without the hard work and leadership provided by Aboriginal and Islander education officer Michelle Ninyette, our chaplain Kim Scaddan and librarian Donna Thwaites," he said. 
Photographs – Richard Polden.