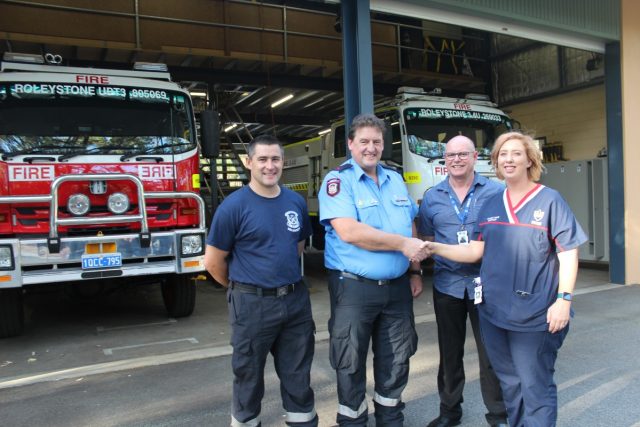 Staff at two local hospitals decided to band together last month and ditch their scrubs for a good cause.
Armadale and Kalamunda Hospital staff hosted a number of fundraising activities on January 10 including a free scrubs, jeans or dress day, crazy hair day and a bake sale, which brought in a total of $2020.
East Metropolitan Health Service emergency management coordinator Mike Hayward said the group felt compelled to help in any way they could after seeing the news about the many bushfires terrorising the country in recent months.
"We were thinking about whether we were going to send money to the Red Cross but obviously being a bushfire prone hospital as Armadale is and the fact that a lot of our staff live in Roleystone we looked at our local brigades and we chose Roleystone due to its demographic location to the hospital," he said.
"We're thrilled to be able to present these funds to Roleystone Volunteer Fire Brigade in recognition of the excellent work they do protecting our community from the devastation of fire."
Brigade captain Aaron Kain said he was very happy to receive the donation and thanked all involved in the fundraising efforts.
"We are currently identifying projects that the money can be used for," he said.