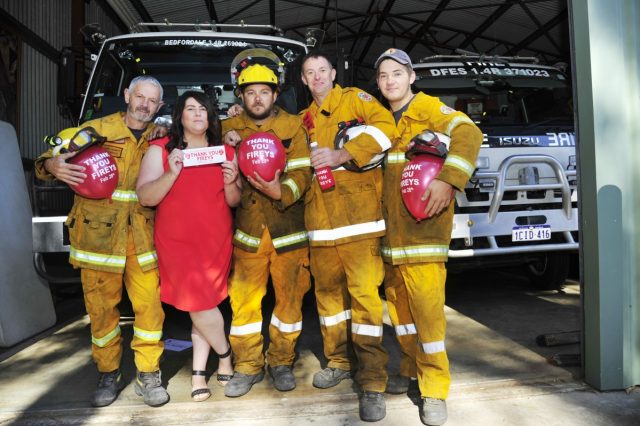 A local not-for-profit group is hoping a family-friendly event will help raise vital funds for the volunteer firefighters in Bedfordale. 
Bedfordale Bush Markets will host its annual Red Balloon Day fundraiser this Saturday which will feature food trucks, handmade market stalls, a bouncy castle, children's craft activities, a raffle, face painting and a bucking bull competition. 
Event organiser Liz Sacco said the event offered the community a chance to show their local heroes just how much they are appreciated. 
"Our volunteer firefighters are such selfless heroes who risk their lives to keep us all safe," she said. 
"The Bedfordale Bush Markets has always supported and had a close relationship with the Bedfordale brigade and a visit to our markets isn't complete without seeing many of them volunteering their time and effort to help us. 
"It is an absolute honour to organise this fundraiser for them." 
Lieutenant Darrell Barrett said funds received from these types of events were usually put towards a project at the brigade. 
"We have recently refurbished our kitchen and flooring in the station and we are now saving towards our annual dinner which will take place in May where we can all sit down for a catered meal and hand out our annual awards," he said. 
"It is quite uplifting to see the amount of support we get at fundraising events and when we post information regarding local incidents or hazard reduction burns on our Facebook page." 
The event will start from 4pm at the Churchman Brook Community Centre on February 23.