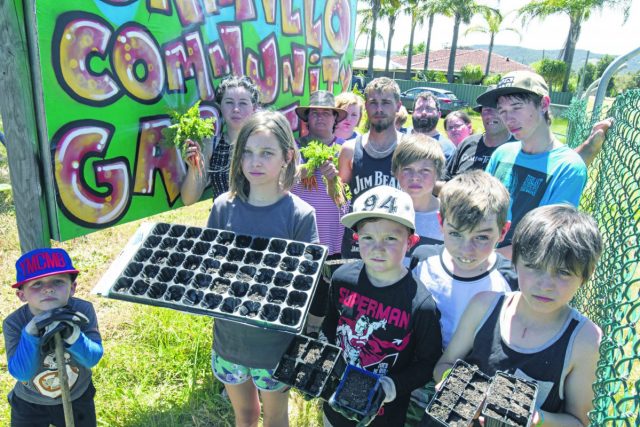 Hardworking volunteers of a community garden group were disgusted to find out thieves had stolen a year's worth of  seedlings, which were only days away from being planted.
Camillo Community Garden, which is located behind Westfield Park Primary School, is run by a group of about 15 volunteers who spend their time preparing, planting and maintaining the pesticide free garden all year around.
Many members of the group were saddened to hear of the news, as they believe thieves must have scaled the six-foot high fences to steal about 60 trays full of seedlings from the greenhouse.
Camillo Action Group chairperson Charlene Barnes said many members of the local community donated the produce, which would have cost about $450.
"The greenhouse was full, everything had sprouted and everything was ready to go in the garden," she said.
"I feel for all the volunteers who put so much time and effort in to growing these vegetables for the community… this theft shows a blatant disregard for the community and the volunteers who have put in the hard yards to get the garden to where it is today."
Ms Barnes said the group held a busy bee on the weekend to clean up the mess and replant some seedlings.
"We have started again but we have nowhere near what we had," she said.
"We are just going to have to do some more fundraising and start again."
The group holds a monthly flee market at Champion Lakes Shopping Centre and also hosts fortnightly bingo events to help cover the costs of running the garden.
Police were contacted about the thefts, however without witnesses and CCTV footage they don't have much to go on.
Anyone with information was asked to call Crime Stoppers on 1800 333 000 or make a report online at crimestopperswa.com.au.