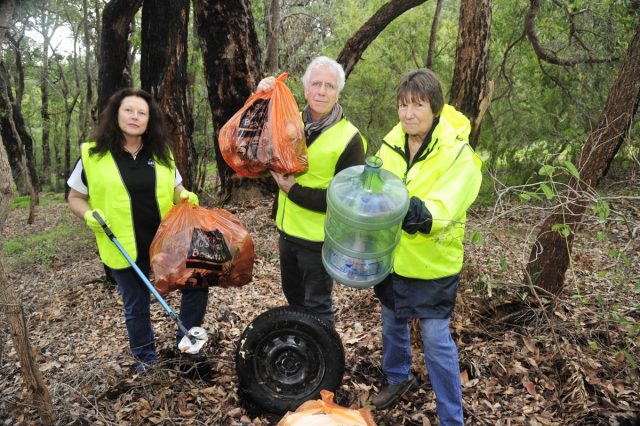 Everything from old carpet to washing machines, used tyres and other household rubbish is often found strewn throughout Jarrahdale's pristine bushland everyday, much to the disgust of local volunteers.
Not-for-profit group Jarrahdale Community Collective hosts a monthly clean up event, which sees a small number of dedicated volunteers pull on their gloves to pick up after motorists who sadly toss rubbish out of their car windows or deliberately dump large amounts of rubbish within the community.
Member Karen Morton said the group became official members of Keep Australia Beautiful last year after residents expressed concern about the growing amount of litter and rubbish being dumped in and around the Jarrahdale community.
"We began monthly rubbish collections in October 2018 and by working with the Shire of Serpentine Jarrahdale, the litter collection team have collected 106 bags of rubbish and numerous large rubber, metal and plastic items," she said.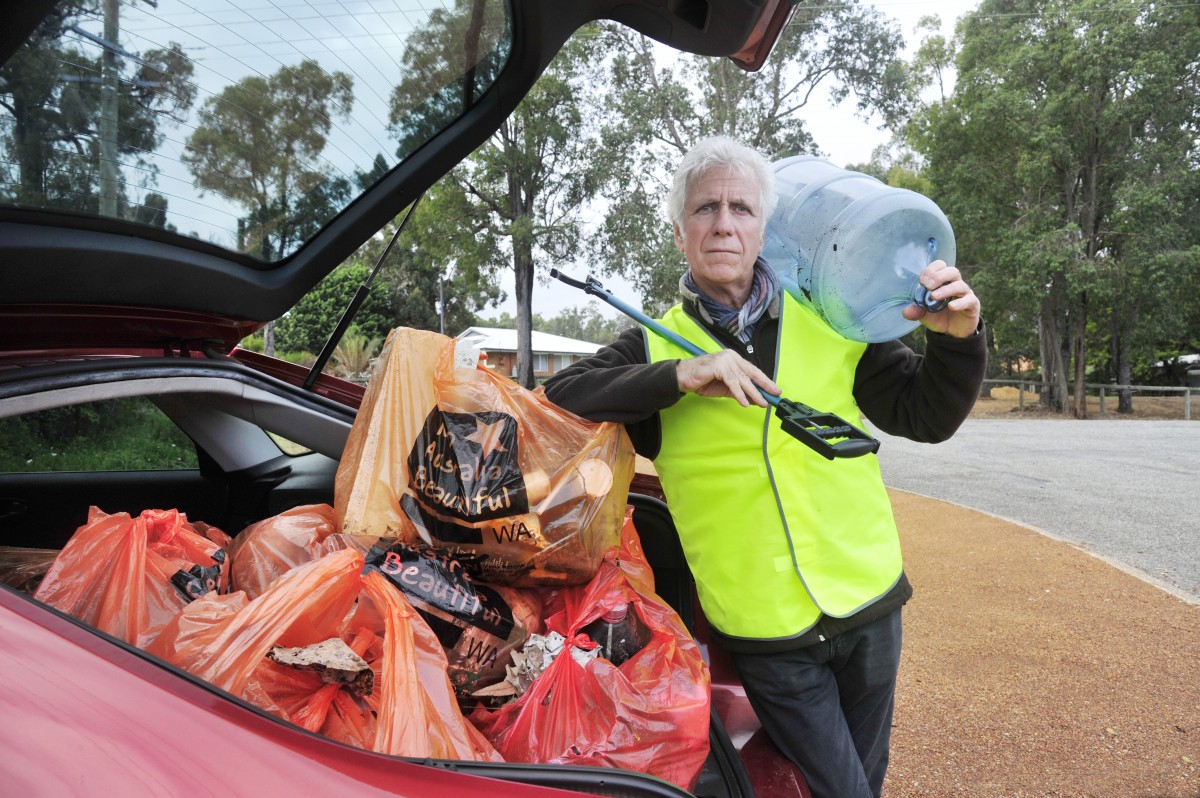 Ms Morton said the clean up events attract a few volunteers who clear up a two to four kilometre stretch of road over a few hours.
"Although, shockingly, I have noticed that an area cleaned up one month is strewn with litter only four to six weeks later," she said.
"Most of the rubbish collected consists of glass stubbies and aluminium cans, both of which should be ideally placed in a bin for recycling.
"There is also fast food packaging, plastic bags and paper and quite often we find tyres dumped alongside the road, along with assorted metal and plastic objects.
"In the firewood collection areas, people often dump things like washing machines, old carpets, old kitchen cupboards and bench tops, assorted furniture children's toys, while some contractors also like to dump building waste, which is disappointing."
The group's next clean up event is on August 3, meeting at the Jarrahdale General Store at 9am.
The events are scheduled on the first Saturday of every month starting at 9am, however the start time is earlier in the summer months.
To register your interest call Karen on 0407 085 547.