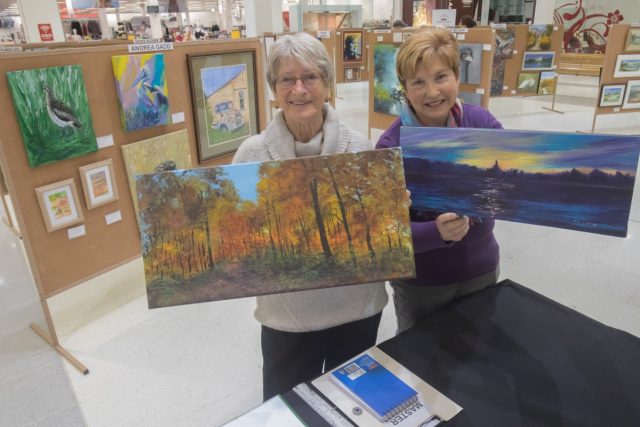 A local shopping centre has been given a temporary facelift thanks to a colourful exhibit of artworks by some talented artists.
A total of 296 paintings by members of the Armadale Society of Artists will be displayed inside Armadale Shopping City until August 4.
Society president Trish Halloran said the eclectic display in all painting mediums and styles will be on show and available for purchase for residents to take home to display in their own homes.
"We were lucky enough to have had the use of the pop-up shop in the centre for nine months during 2017 and 2018 and we sold over 273 paintings," she said.
"The local shoppers got to know our artists' work quite well and some of our artists were commissioned to paint people's favourite pets or scenes.
"We have no particular theme for this exhibition but we feel fortunate to have this great space which is outside of Target and a display heading towards Noni B."
The exhibition also includes a live painting demonstration where residents can see the artists in action and ask them tips about their unique pieces.
Members can visit the society at the Art House on Hobbs gallery between 9am and 12pm Monday to Saturday and mention the Armadale Shopping City exhibition to be in the draw to win one of two prizes to be drawn on August 4.
Photographs – Aaron Van Rongen.