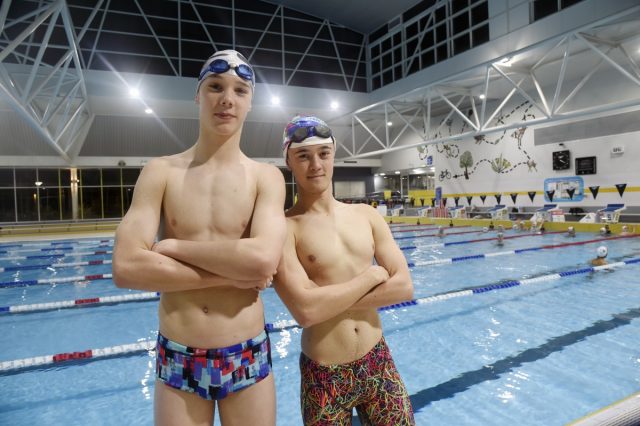 Two talented swimmers will soon embark on a trip across the Nullarbor with their teammates to compete against the best of the best from around the country.
Jaidyn Hamilton, 15, and Jacob Hale, 13, from Carey Baptist College and John Wollaston Anglican Community School have both been selected to represent Western Australia in this year's School Sport Australia swimming championships.
Coach Gemma Herrington said the boys and the rest of their team will take to the water at the end of this month in Melbourne in the hope of bringing home victory for the state.
"This is a great opportunity for Jacob and Jaidyn, one that the boys have experienced before so they know exactly what is going to be required in the pool come competition day," she said.
"They are both extremely talented swimmers and both have the potential for some outstanding swims over the duration of the meet."
Jaidyn's father Steve Hamilton said his son has been completing about six sessions a week in the pool, as well as land-based training in order to be competition ready.
"Jaidyn represented School Sport WA last year in Tasmania and has made WA state junior trials since he was 11 years old," he said.
"He was offered a soccer scholarship at the age of 12 and had to make a decision for himself in regards to swimming or soccer.
"Jaidyn chose swimming because he gets to challenge himself as an individual as well as being a part of a team."
Jacob's mother Megan Hale said her son had been swimming since he was three years old.
"Jacob is fortunate enough to be competitive in freestyle, backstroke and butterfly but his butterfly is probably his stand out stroke," she said.
"Jacob trains all year round in the pool and in the gym.
"As his mother he constantly blows me away with how far he has come in the last three years and the possibilities he may encounter as he gets older.
"He has a hunger only to be bigger and better, he's fortunate enough to have the support of his family and coach behind him."
The competition runs from July 27 to August 5.