Building rubble, worn out tyres, takeaway rubbish and plenty of beer bottles were picked up and disposed of correctly by a team of dedicated volunteers last weekend. 
A group of seven volunteers rolled up their sleeves to help members of not-for-profit group Friends of Banyowla Regional Park Clifton Hills with a clean up on Sunday morning. 
Banyowla Regional Park Clifton Hills coordinator Merise Blackburn said the group cleaned up a 1.5 kilometre section of road along the Connell Avenue verge and bushland in Kelmscott. 
"We collected 35 bags of rubbish since our last clean up three months ago," she said.
"This equates to almost three bags of rubbish thrown out of cars or littered per week."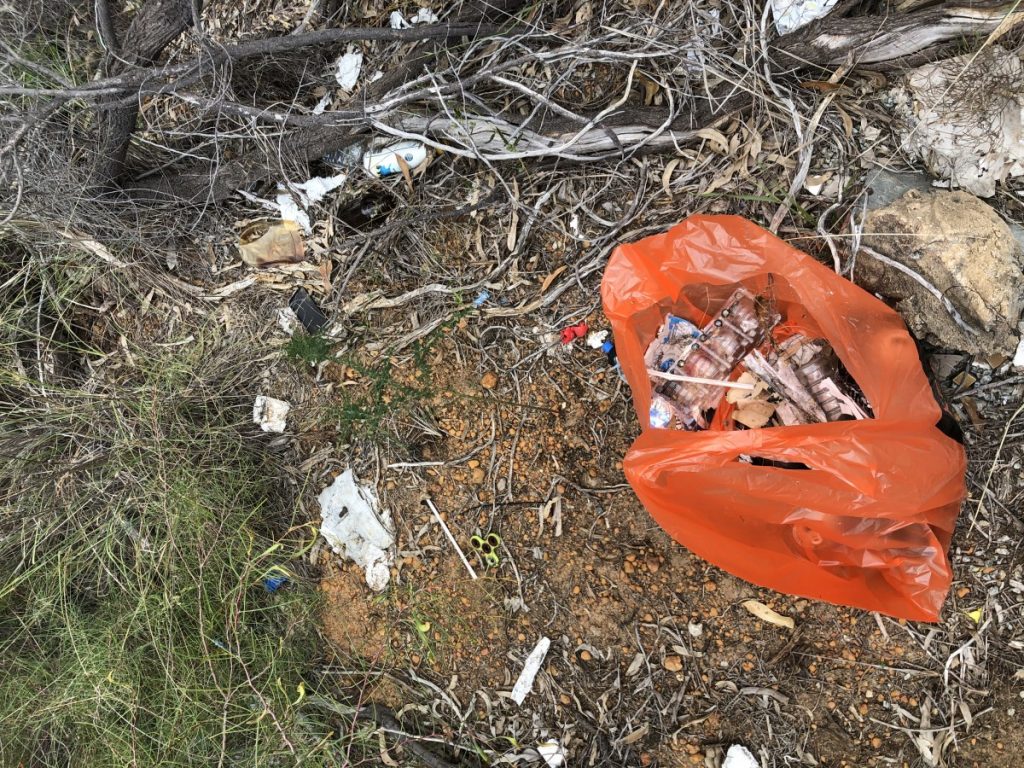 Ms Blackburn said it was important for people to report illegal dumping if they witnessed it occurring in their neighbourhood. 
"If it is safe to do so take a photograph of the rubbish and details of the suspect and vehicle plate," she said. 
"These details can then be reported to the City of Armadale, Keep Australia Beautiful WA and the Department of Biodiversity, Conservation and Attractions." 
For more information or to participate at a clean up visit the Friends of Banyowla Regional Park Clifton Hills Facebook page or email banyowlacliftonhills@outlook.com.