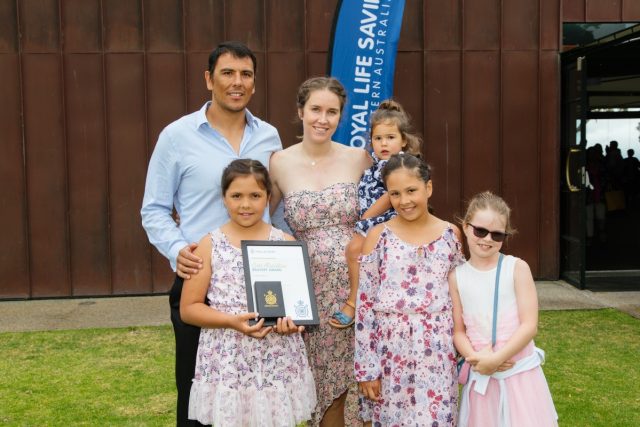 A chance encounter with a dog at a Piara Waters playground earlier this year has resulted in an eight-year-old receiving special recognition for her courageous efforts at a special awards ceremony. 
Ella Andrews was playing with her sisters Tayla and Emily and her friends at the Piara Waters Pavilion playground in January this year while her mother Kelsey Timms was speaking with a football coach a mere 20 metres away. 
Ella and her then 18-month old sister Emily decided to stop playing and ran towards their mother. 
A Rottweiler dog, that was playing off the lead about 50 metres away, switched its focus from playing with a ball and quickly started to run in the direction of both girls. 
Kelsey Timms said Ella noticed the dog and picked up her younger sister to get her away from the approaching dog. 
"The dog tried to jump up at Emily again so Ella spun her away from the dog, which caused the dog to bite her arm leaving a big gash," she said. 
The injury resulted in Ella spending two nights in hospital after having 12 stitches to fix the wound.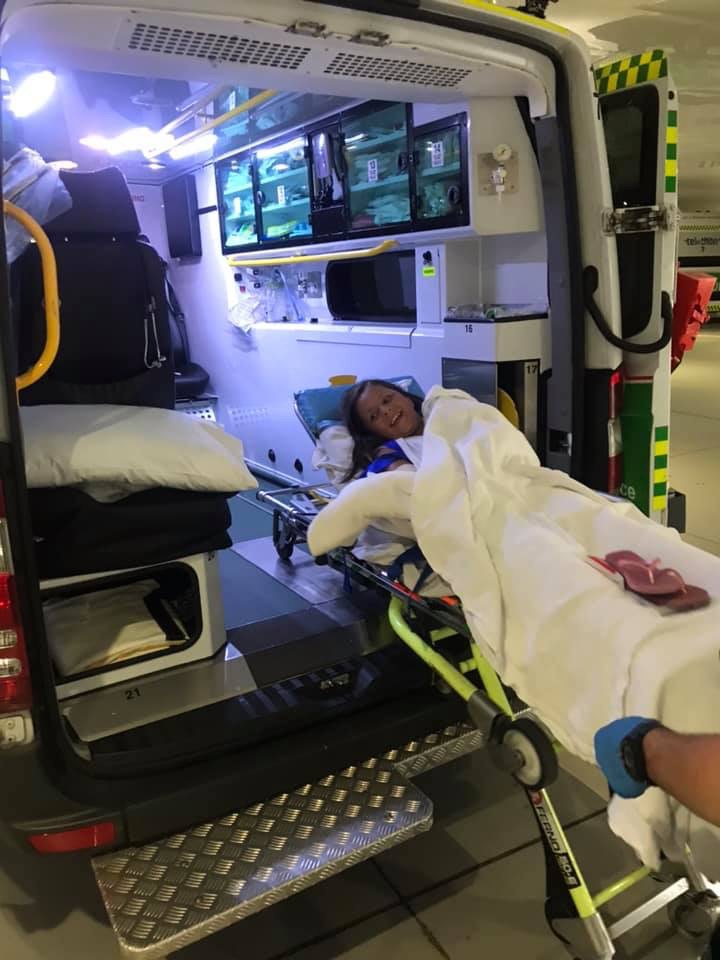 Ms Timms said Ella instantly thought about protecting her little sister and was very selfless in her actions. 
"We are all extremely proud of Ella and grateful that she was such a smart, calm and selfless person on the day it happened," she said.
"Her actions showed maturity beyond her years and highlights the love she has for her baby sister." 
Ella's brave efforts have since been recognised at a state wide level with the Piara Waters Primary School youngster recently receiving a Royal Life Saving Society WA gold medallion bravery award. 
The awards are designed to recognise and acknowledge the efforts and actions of everyday people within the community who have taken extraordinary actions to save or attempt to save another person's life. 
Each recipient was recognised at a special awards ceremony held at Fraser's Kings Park on October 11 with Governor of Western Australia Kim Beazley and Royal Life Saving Society WA chief executive Peter Leaversuch.